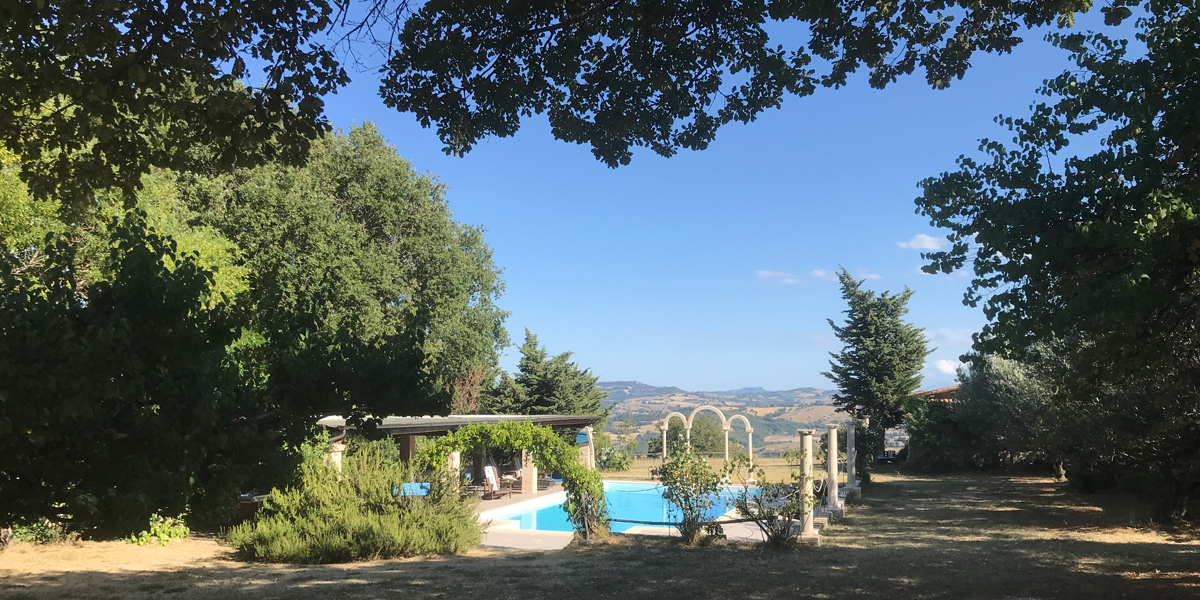 Temporary Summer season calendar 2023
| | | | |
| --- | --- | --- | --- |
| Date | Retreat | Teachers | |
| 26May2June | | | € 1250,00 all inclusive 1 week |
| 2/4June | | | Price on-request week-end |
| 14-18July | | | Price on-request long week-end |
| 30June2July | | | Price on-request long week-end |
| 19-24August | | | Price on-request 1 week all included |
| 25/28 August | | | Price on-request long week-end |
| Sept | | | Price on-request week-end |
| 22-29September | | | € 1250,00 |

FAQ
Do many people come on holiday alone? Yes. A lot of our guests are international solo travellers
Are your tango and yoga holidays suitable for beginners? Not really.
Do you need to have a car during a retreat? No, during the retreat it is not necessary to have a car. We can come to pick you up from the railway station of Tolentino during working hours, without any extra costs.
What is the nearest airport? The nearest airport is Ancona (1 hour drive). Also flying on Rome or Bologna are good options. For information about the trip please visit this page.
If you have any more questions about the trip please feel free to contact us.
What is the nearest town? At a distance of 2 kilometres lies Serrapetrona a small medieval village that is famed for its sparkling red Vernaccia wine, for its pure and healty water and clean air. It is a walk of about 15 minutes through beautiful Italian countryside with stunning views. In the village are some lovely Italian restaurants, a pizzeria and local wine shops. Next to that you can make lovely walks directly from the accommodation through vineyards, strolling hills and flowering fields. We have maps and walking guide books at disposal for our guests.
Is wireless internet available in my accommodation? Yes, there is free Wi-Fi wireless internet access at disposal for guests.


This is the link to the website dedicated exclusively to the Caravanserraglio agriturismo. We have been guesting people and organizing Cooking and Art Holiday Courses for the last 20 years.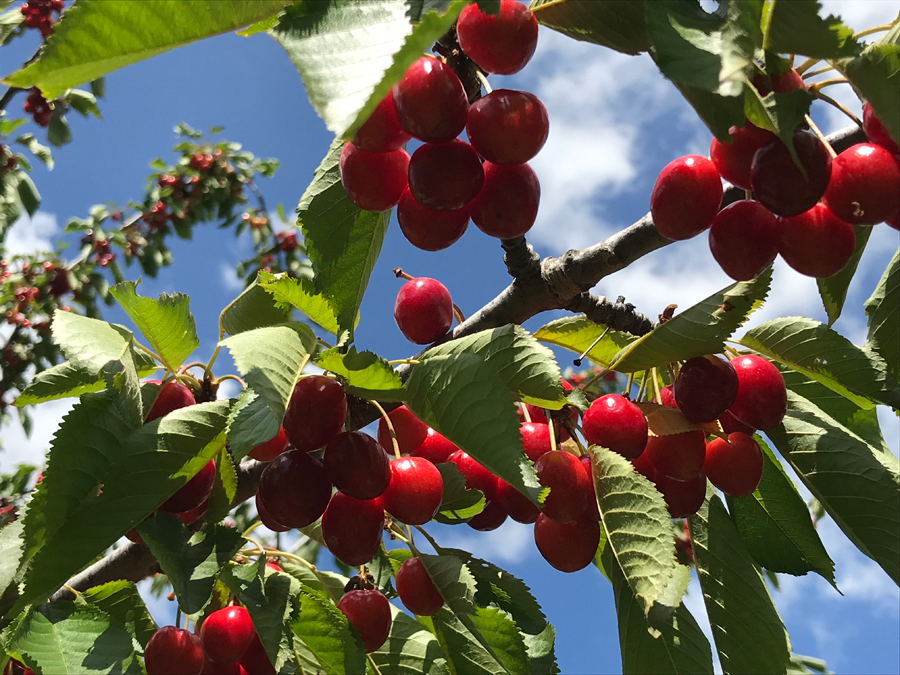 contact us at
info@pomorosso.it

Massage activities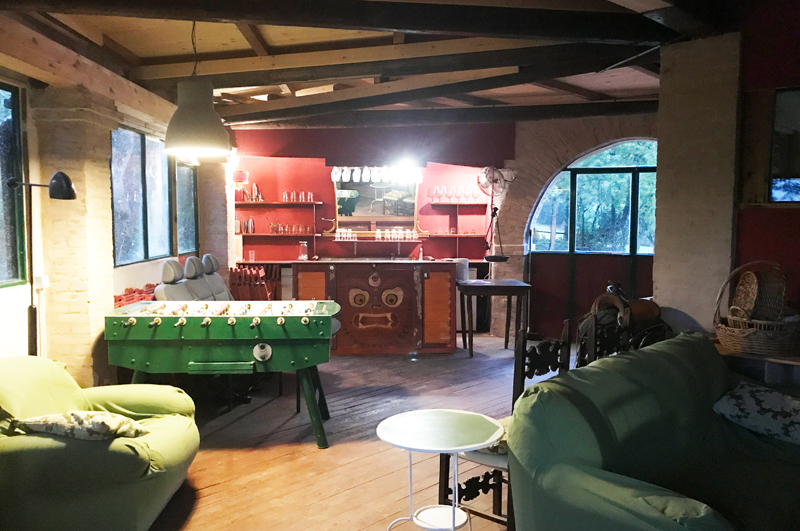 the living next to the activities hall