Bruno Tombari e Rocio Lequio performing at Caravanserraglio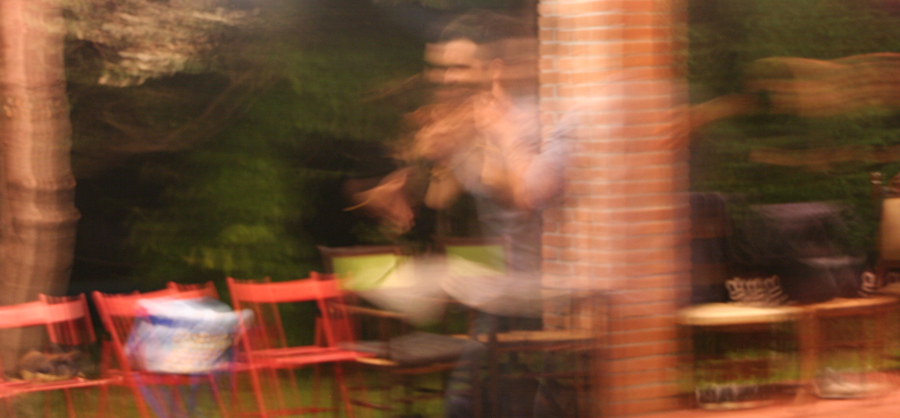 Tango holiday with classes and milongas

Daily lessons, practices and milongas, dancing all night, enjoying the sun at the pool in a relaxed and informal atmosphere, in a fantastic location with lots of fun and new friends.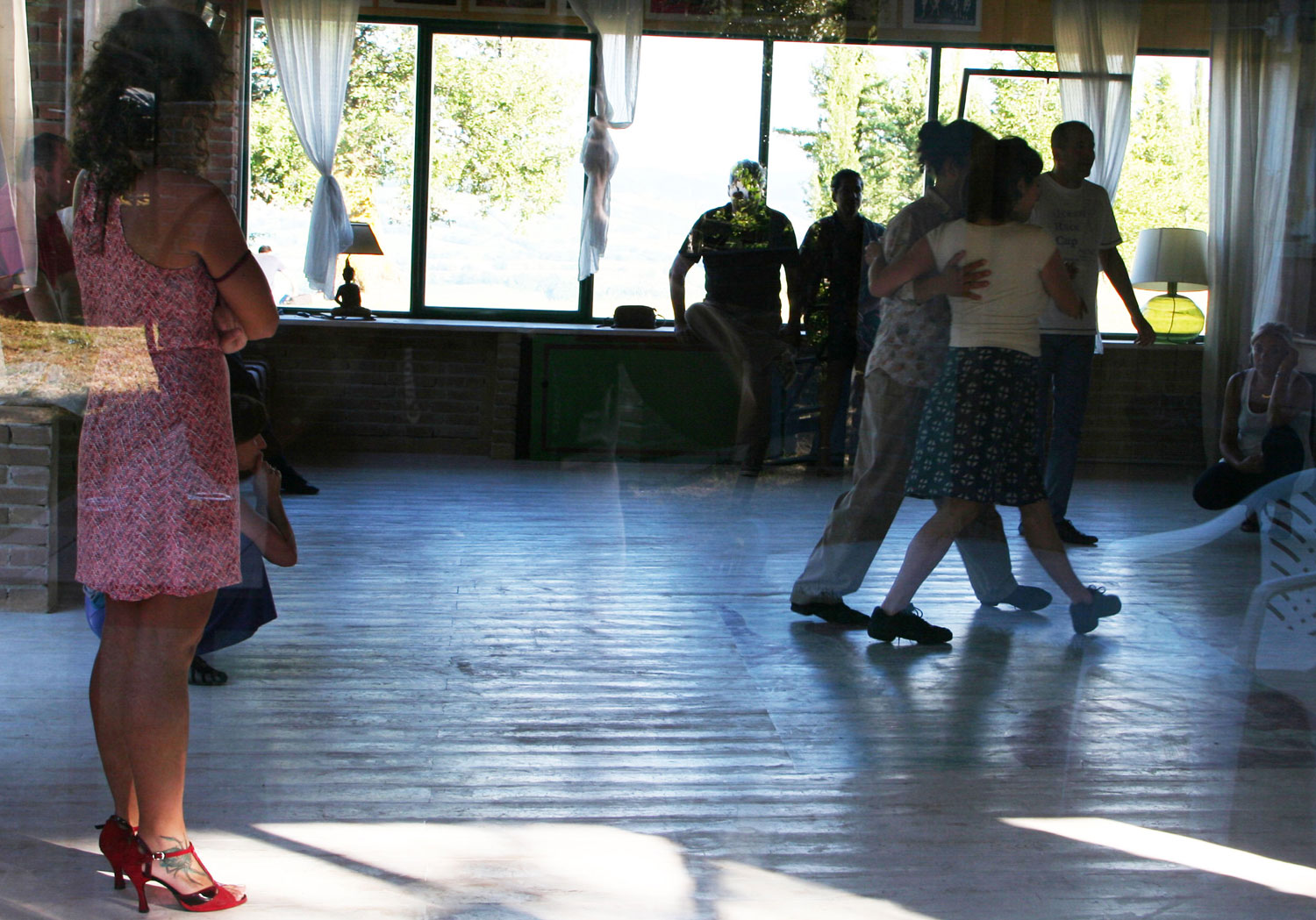 Tango Workshops

During the retreat there are tango & amp; yoga workshops for dancers. In the morning, usually after breakfast, everyone relaxes at the pool until the morning workshops. Lunch time is an occasion for celebration and socializing, food and wine are important elements here. The day then continues like lizards in the pool, with games of ping pong or table football until the afternoon workshops. The dinner is always very popular and then the milonga or the practices. Throughout the day the dance floor is available with music for private lessons or for practice.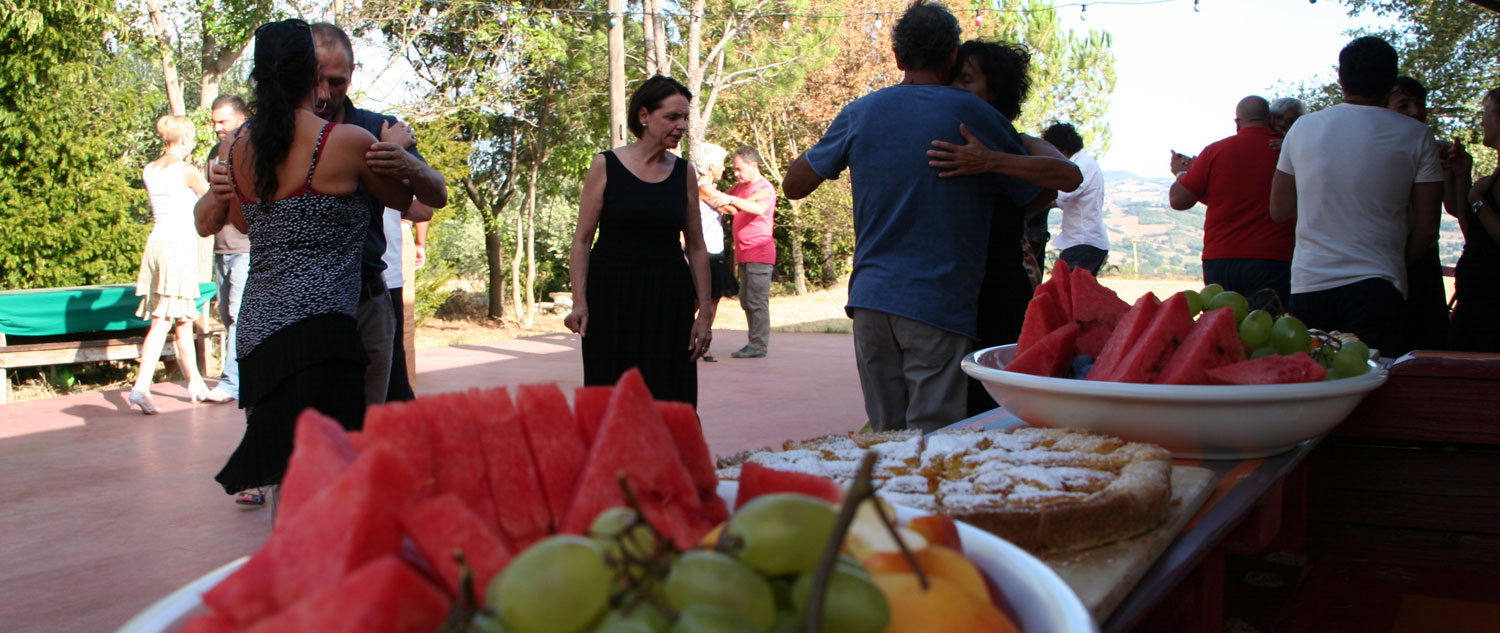 relax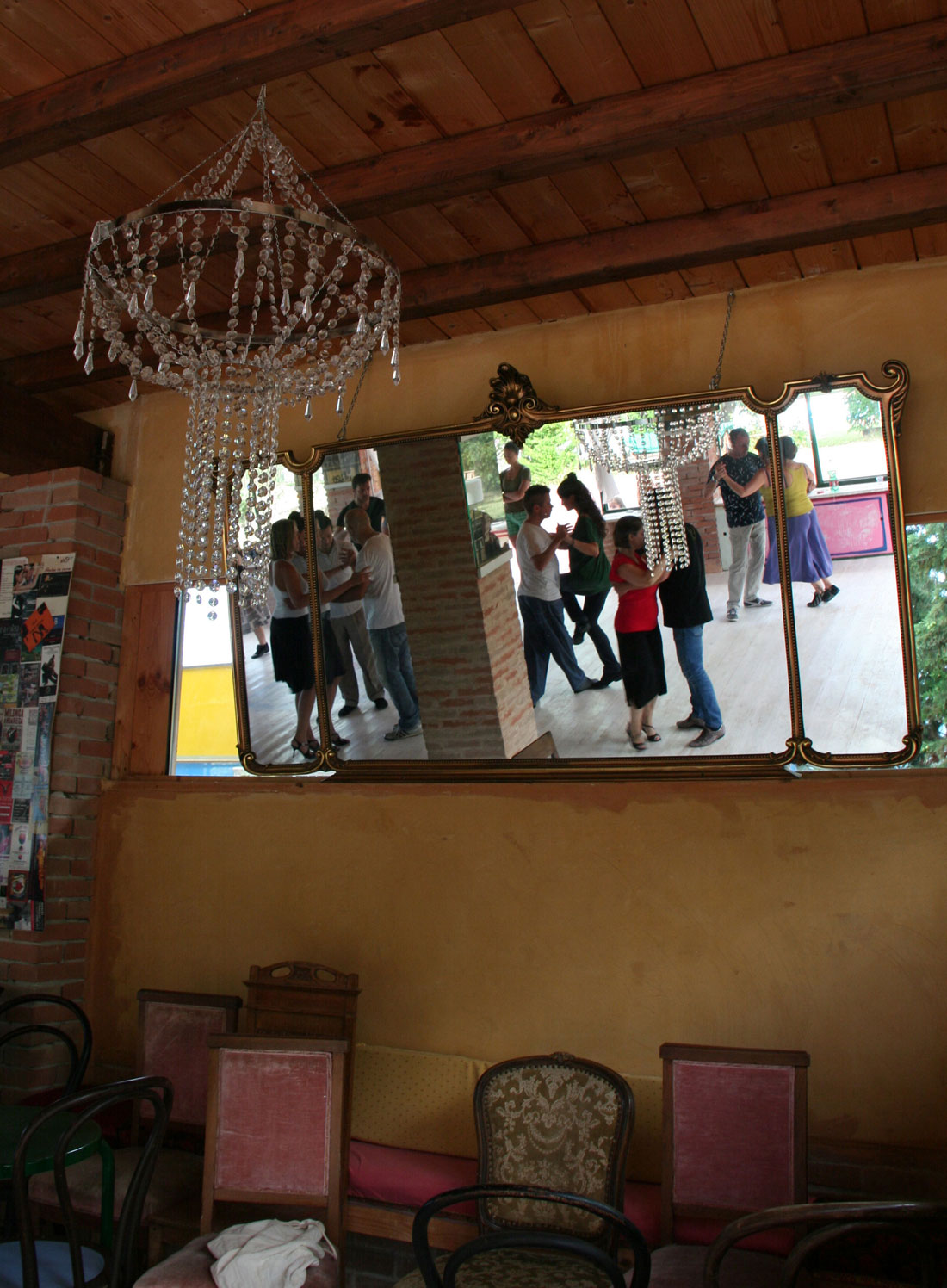 the interiors of the milonga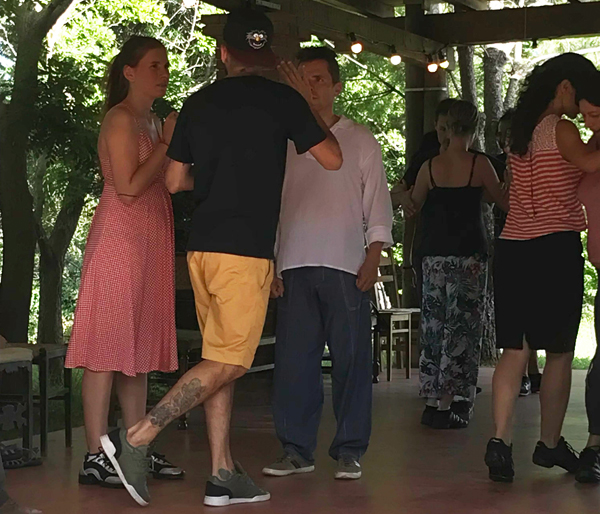 outdoor tango lessons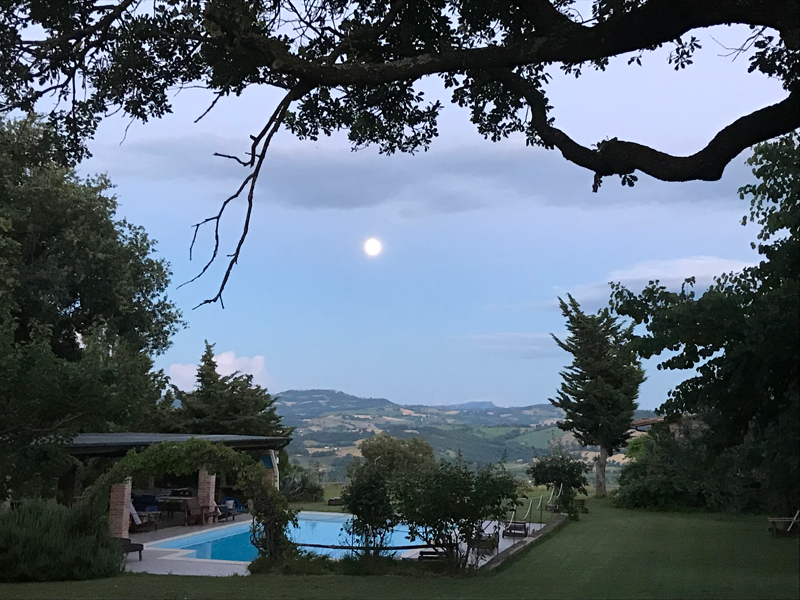 the moon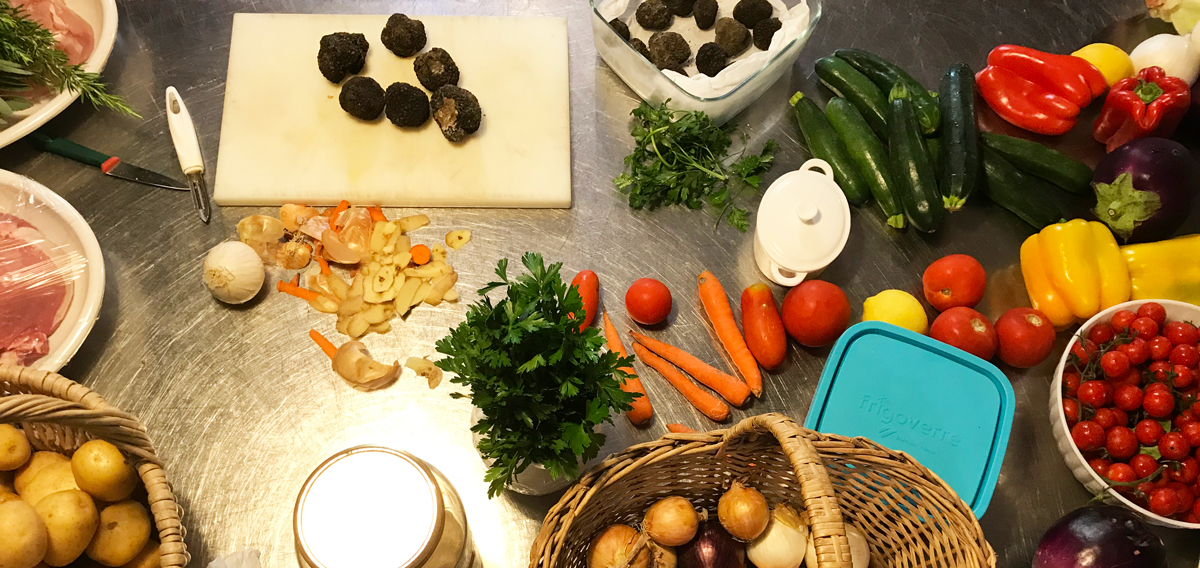 exellent food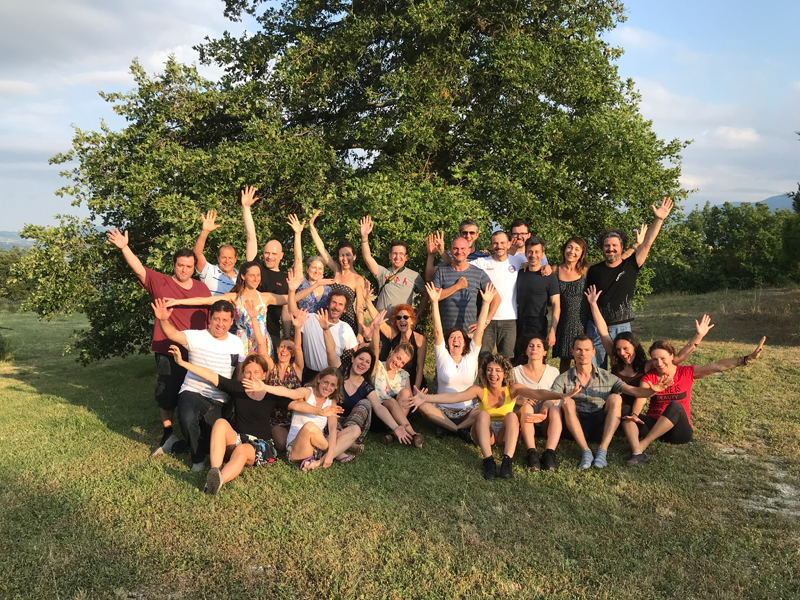 tango retreat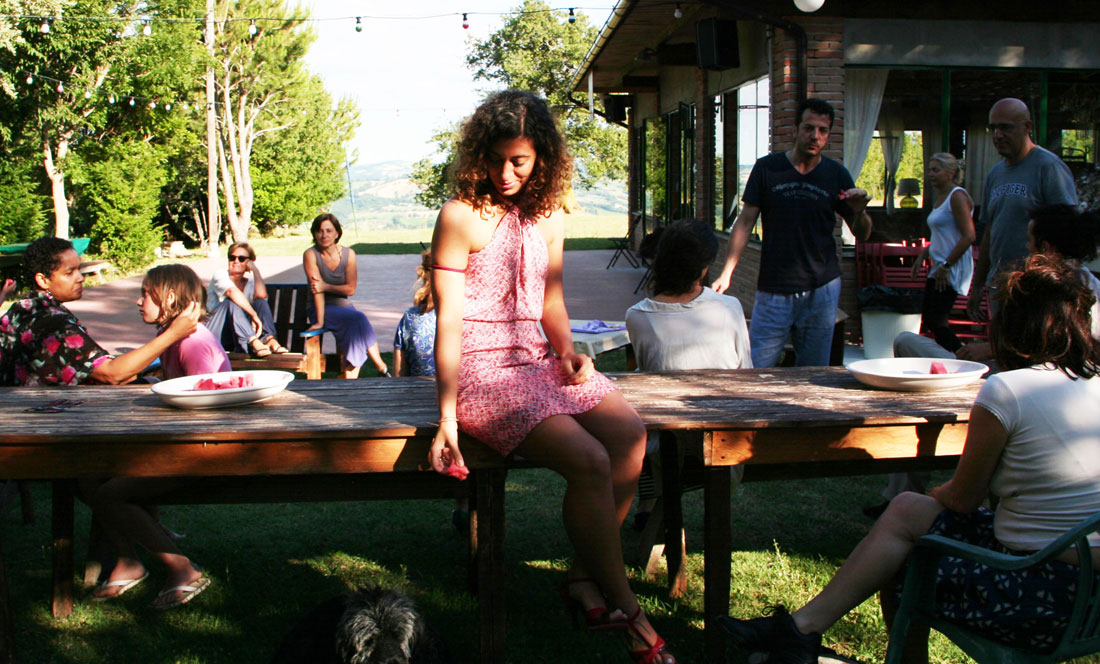 Tango&Fun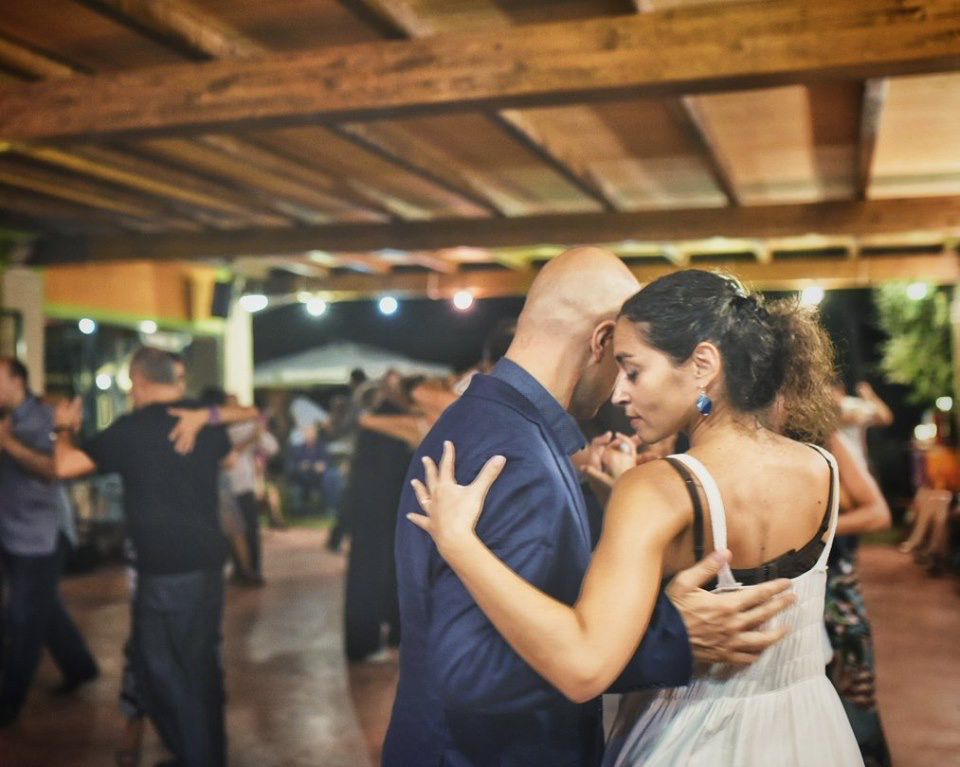 Dancing on top of a hill, under the stars, on a warm summer night, is something you must try. At the end of a winding path in a fairy-tale wood, lies our house and an outside dance floor. Around it a natural park with pool, corner with sofas and armchairs for meeting people, where you will always find a glass of wine better than coffee or tea. Scattered through the hill are some villas and apartments hidden in nature. The most beautiful of being here on the top of the hill, is to be in the middle of nature, with beautiful gardens, a large swimming pool and quiet places to sunbathe and relax.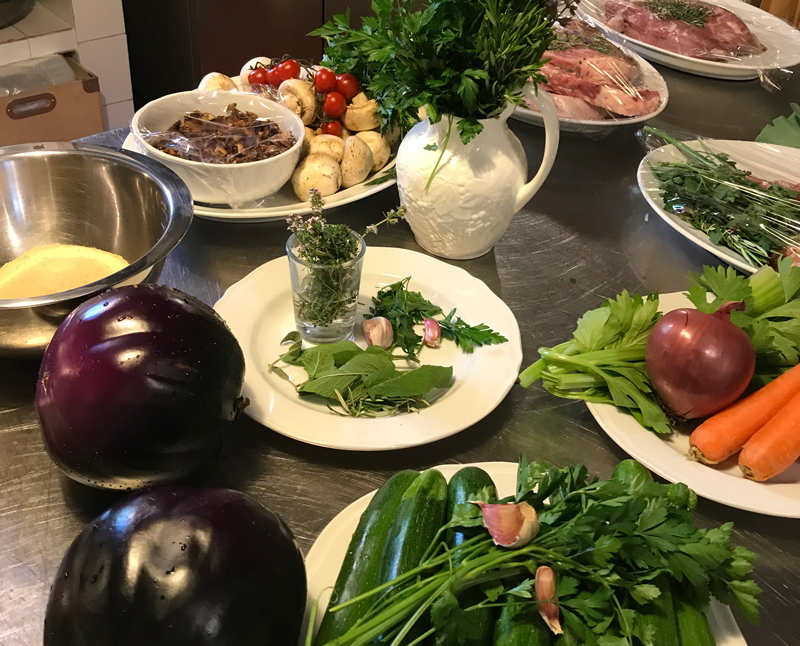 Would you like to come with your own group? We have designed a range of packages for group leaders.
Dance dance dance
relax at the pool
A dancing floor with a View!
We can say that our dance floor is unique with a 360 degree view of the Sibillini and the hills of the Marche. On this intimate and living dance floor we have hosted dancers from all over Europe.

Pure Wellness & Fun

Experience the best of Italy, the best of Yoga, the best of Tango, abundant Nature, inspiring surroundings and more...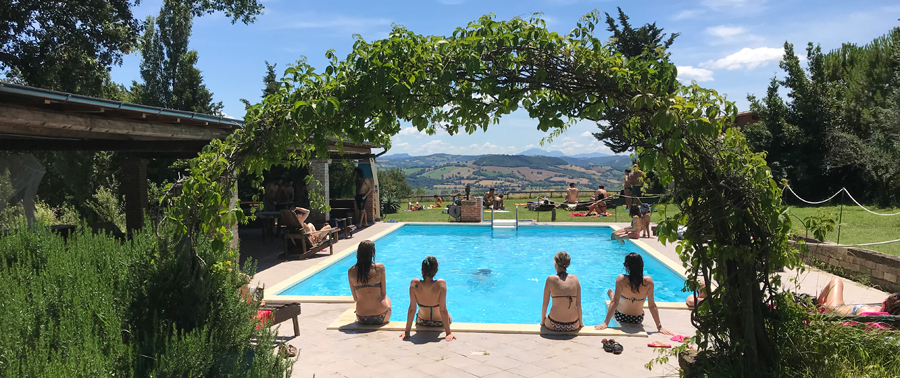 enyoing the pool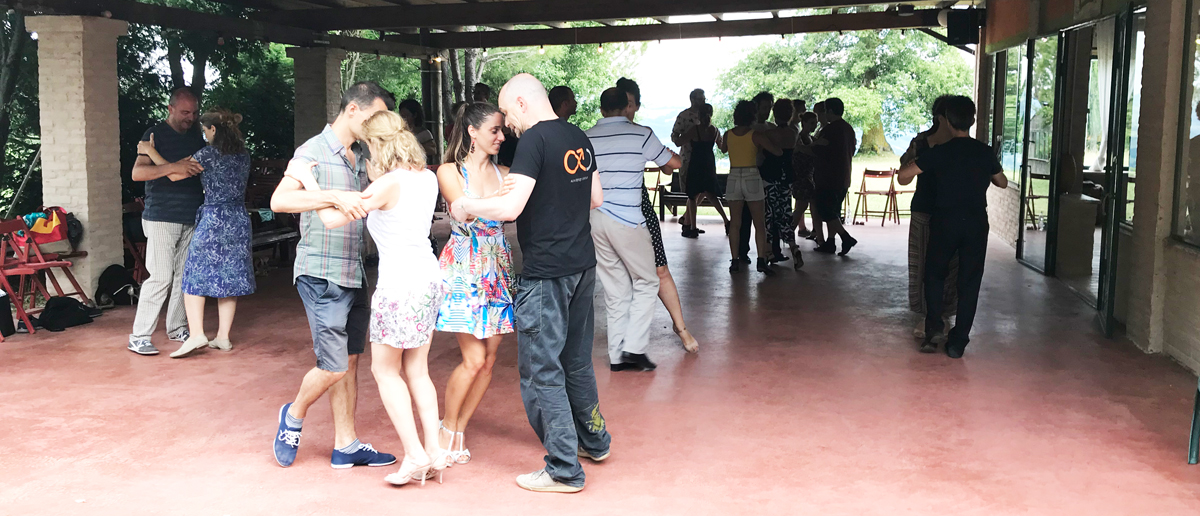 outdoor tango lessons
This is the link to the website dedicated exclusively to the Caravanserraglio agriturismo. We have been guesting people and organizing Cooking and Art Holiday Courses for the last 20 years.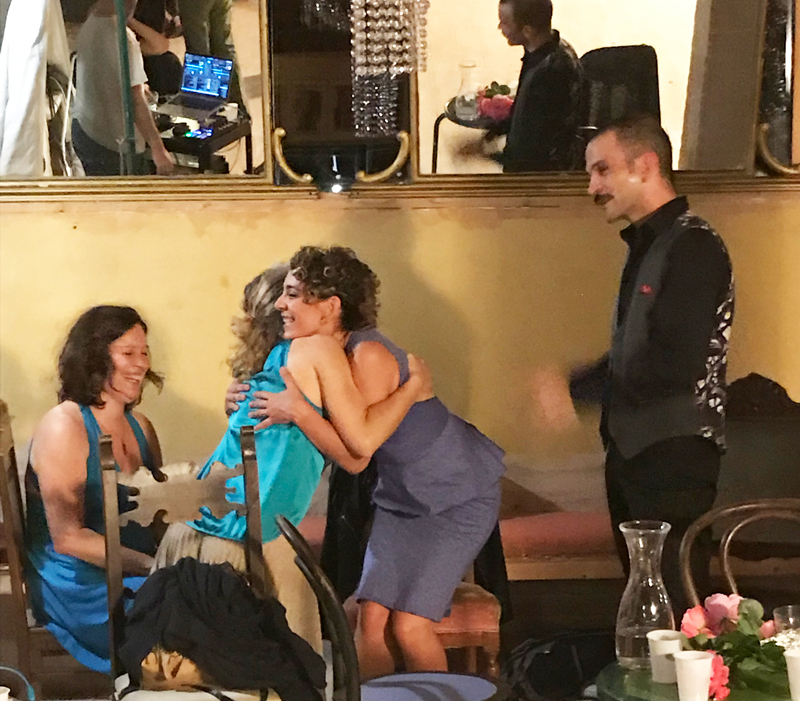 Milonga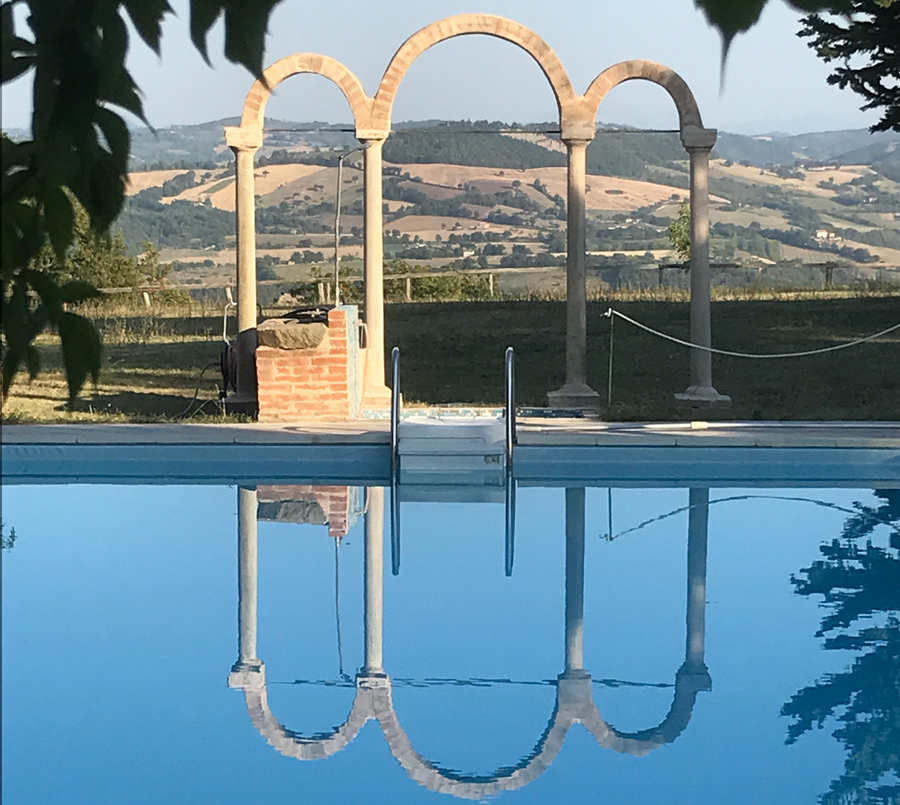 La porta d'oriente


contact us at
info@pomorosso.it