Cooking & Tango in Italy
Discover Italy through an hand-on cooking course, dancing the all night, enjoing italian sun in a relaxing and informal atmosphere, in a fantastic location with fun and new friends.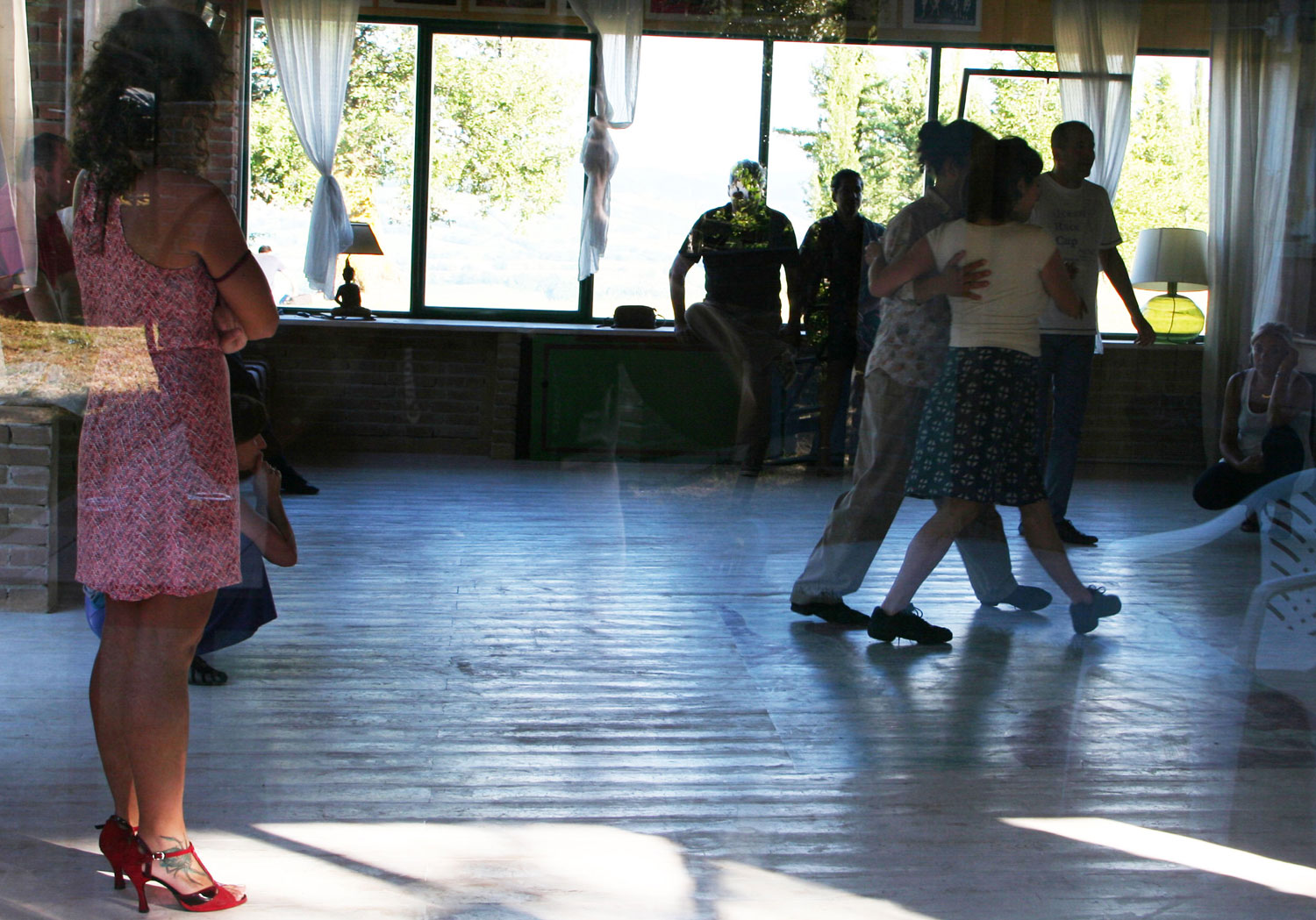 Tango Workshops
During the week you have tango & yoga for dancers workshops, on mornings from 10.30-12.30 and on evenings from 16.30-19.30. Workshops start usually on Friday evening and end on Friday. After the evening workshop and the dinner there is milonga/salon dancing until late. In the afternoons, and during the all day you can use the dancefloor for private lessons or to practice.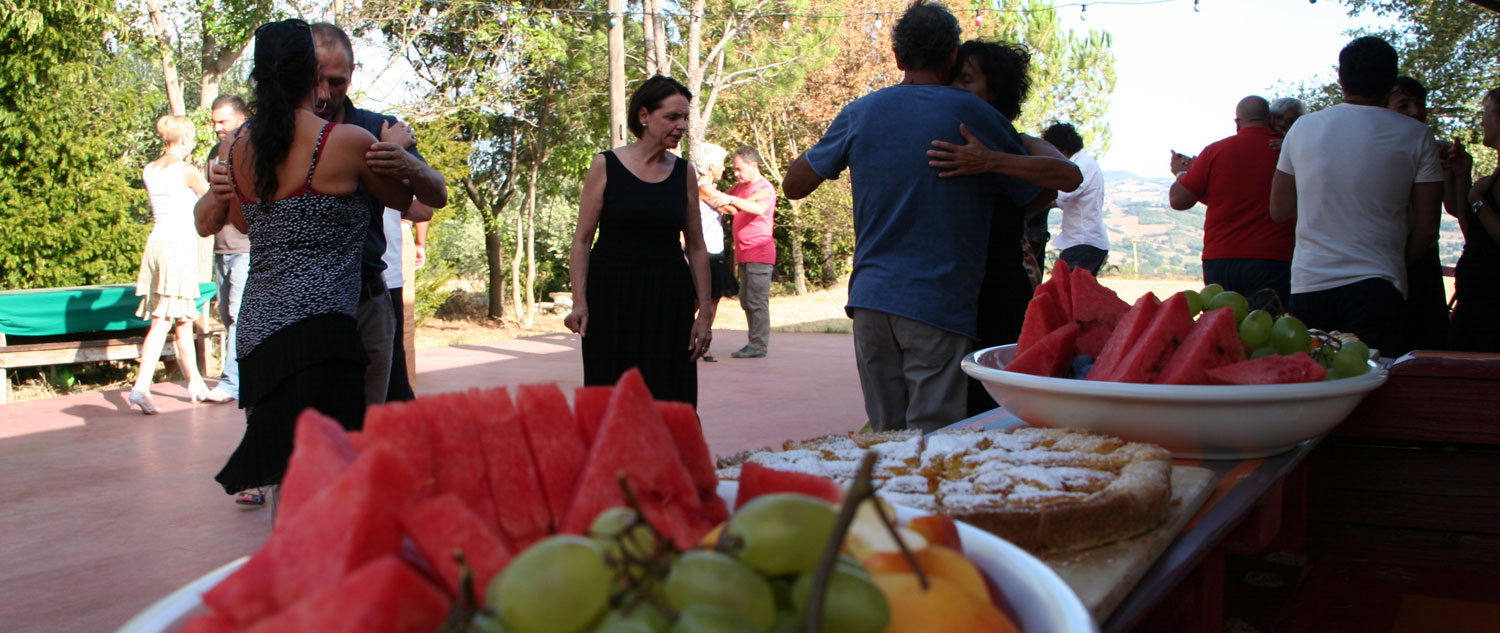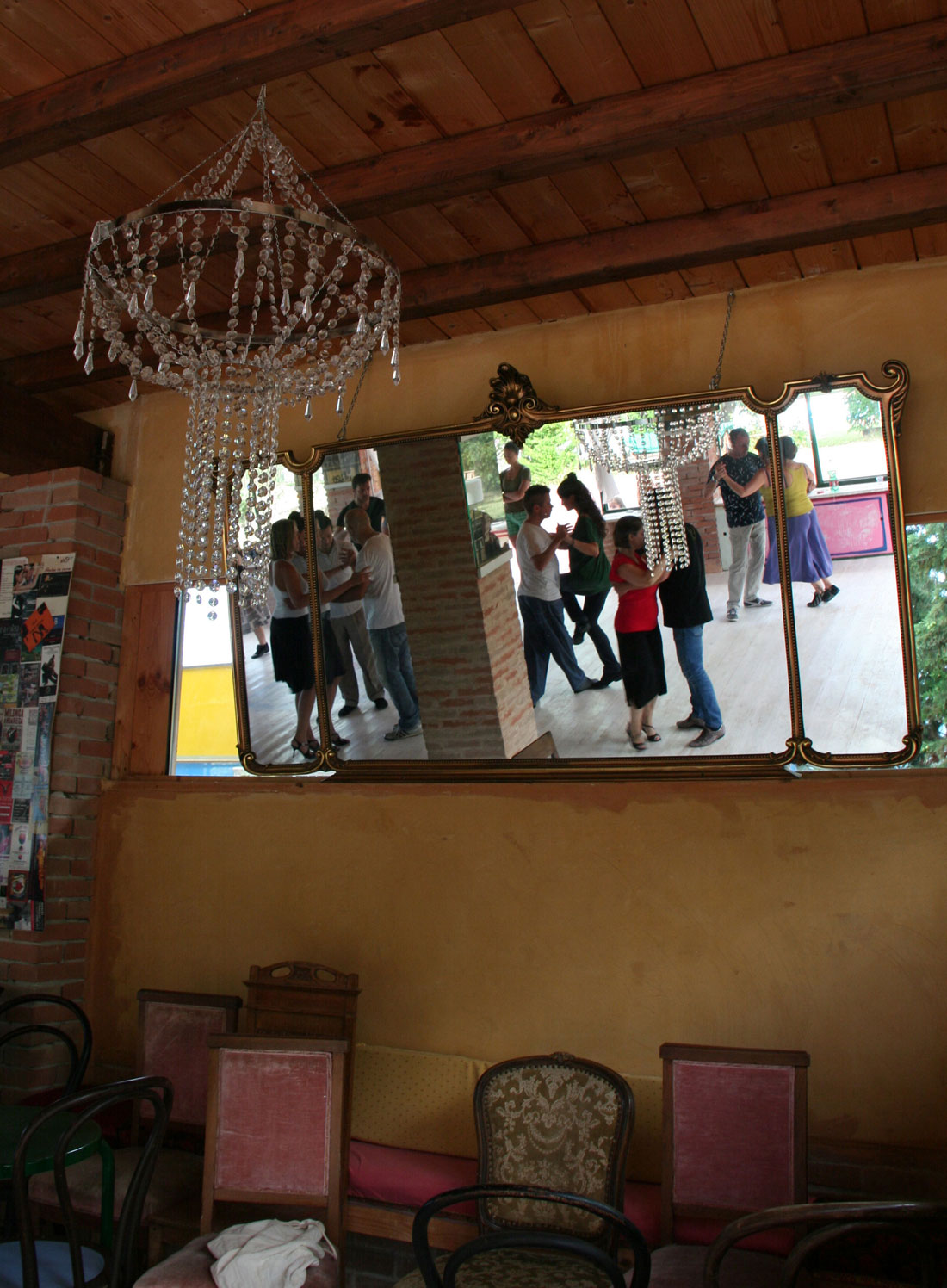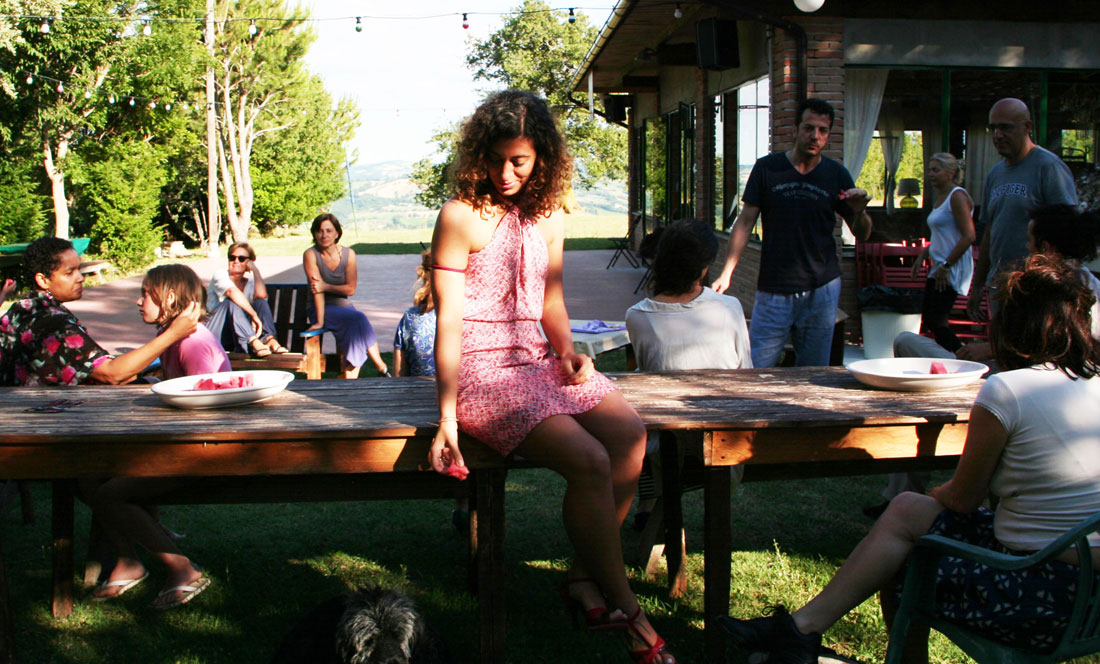 Tango&Fun
Tango Dancing under the stars in summer nights. At the end of a winding path in a fairy-tale wood, lies our house and an outside dance floor. Around it a natural park with pool, corner with sofas and armchairs for meeting people, where you will always find coffee or tea. Scattered through the hill are some villas and apartments hidden in nature. The most beautiful of Caravanserraglio is to be in the middle of nature, with beautiful gardens, a large swimming pool and quiet places to sunbathe and relax. TANGO YOGA HOLIDAYS CALENDAR

Would you like to come with your own group? We have designed a range of packages for group leaders. View details »
Yoga & Dance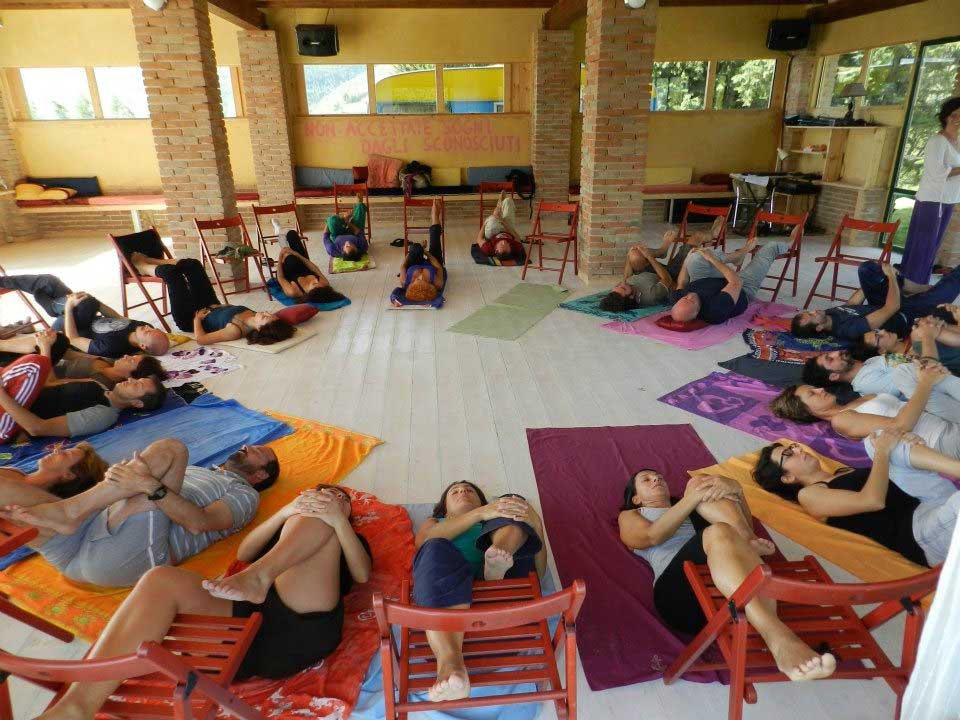 A Tango School with a View!
Next to the holiday villas lies a covered wooden dancefloor with a view on the valley and the the Sibillini Mountains on the backdrop. On this intimate, "living" dancefloor we can receive dancers from everywhere, local friends or from Holland, Germany, Belgium, Denmark, Sweden, Norway, U.K., Austria, Switzerland, France, Italy etc. Because of the international character of our tangoweeks, workshops are mostly english spoken.

Pure Wellness & Fun

Experience the best of Italy, the best of Yoga, the best of Tango, abundant Nature, inspiring surroundings and more...

Our Team
Our team of international and local staff provide the very best in yoga classes, tango lessons, cooking courses, delicious Italian food, activities, nature excursions, art and many more activities, plus you'll have time to relax, swim and soak-up the atmosphere of Italian life.
What our guests say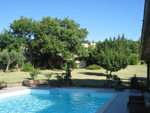 "
It is difficult to convey to others how great this stay was, your generosity and hospitality were beyond our expectations, thanks!
"
.
This is the link to the website dedicated exclusively to the Caravanserraglio agriturismo. We have been guesting people and organizing Cooking and Art Holiday Courses for the last 20 years, this is the link to the website dedicated to the Italy Art Tours and Cooking Holiday Courses. For a selection of Holiday Villas and Apartments with pool in Marche Italy visit our website Le Marche Holiday.

contact us at
info@pomorosso.it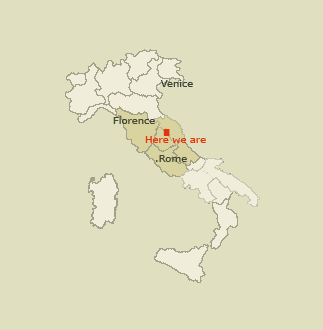 Dinner Partiies
If you and your friends are more than twenty we can organise private dinner parties with a live cooking show and your choice of music. In case of more than 35 participants, dinner will be standing only.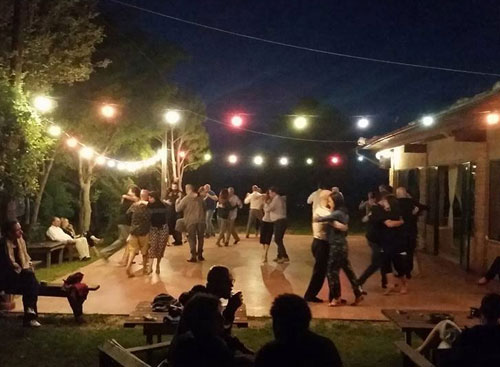 Tango kitchen supper club
We´re proud to invite you to taste real homemade food in our paradise in the heart of Italy. Try out this new way to go out, take a break and live a unique social experience in our place. So come and make our living room even more lively.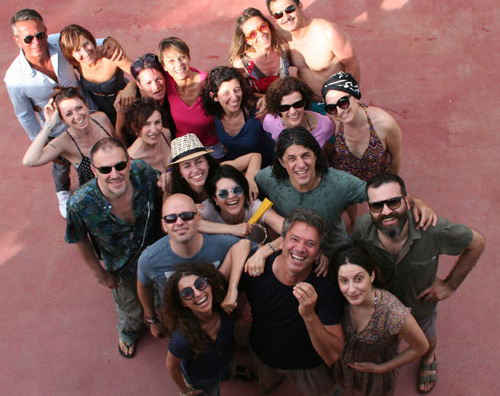 Cooking Classes
You don't need to be a Masterchef to join the class. During the evening a professional chef will show you how to cook the programmed meal. You can participate by helping the chef, cooking under his guidance, or choose just to watch and take notes. It's up to you. Once everything is ready you'll sit at the table to taste all the dishes together with the chef.