Yoga holidays at Caravanserraglio
In the restaurant we serve breakfasts and vegetarian or non-vegetarian lunches and dinners, prepared with delicious fresh Italian local ingredients by our Italian chef. The rustic atmosphere of the restaurant forms the backdrop for the food that is well taken care of.

We offer holiday courses with full board, all comforts, full-time entertainment and leisure time as one likes. We use products that come from organic farms and all the products are chosen with the greatest care. The meat-products are carefully selected and come from the local area. Also the different kinds of cheeses, vegetables and the home-made pasta's are of the highest quality, with a view to a well balanced diet. We also cater for vegetarians.
Pure Wellness & Fun
Experience the best of Italy, the best of Yoga, the best of Tango, abundant Nature, inspiring surroundings and more...

Italian restaurant for guests
This is the link to the website dedicated exclusively to the Caravanserraglio agriturismo. We have been guesting people and organizing Cooking and Art Holiday Courses for the last 20 years, this is the link to the website dedicated to the Italy Art Tours and Cooking Holiday Courses. For a selection of Holiday Villas and Apartments with pool in Marche Italy visit our website Le Marche Holiday.

contact us at
info@pomorosso.it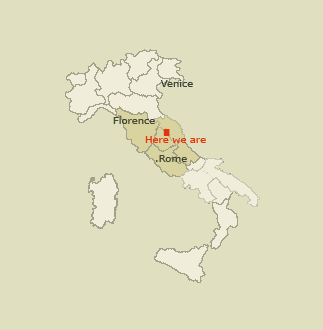 Dinner Partiies
If you and your friends are more than twenty we can organise private dinner parties with a live cooking show and your choice of music. In case of more than 35 participants, dinner will be standing only.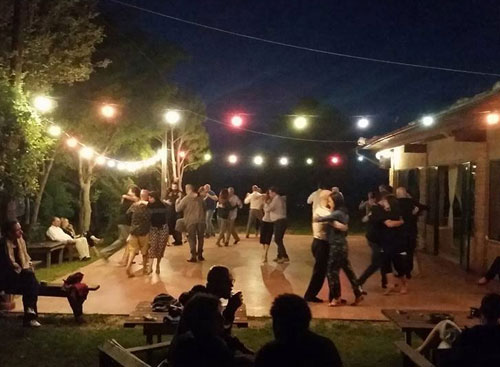 Tango kitchen supper club
We´re proud to invite you to taste real homemade food in our paradise in the heart of Italy. Try out this new way to go out, take a break and live a unique social experience in our place. So come and make our living room even more lively.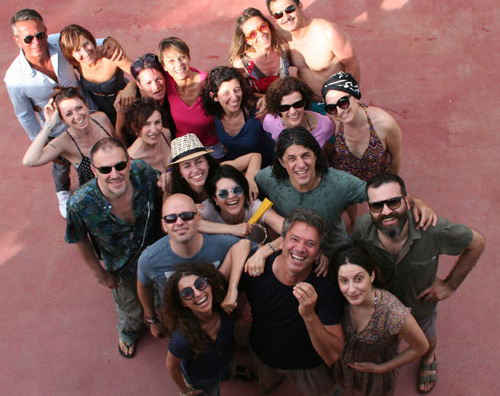 Cooking Classes
You don't need to be a Masterchef to join the class. During the evening a professional chef will show you how to cook the programmed meal. You can participate by helping the chef, cooking under his guidance, or choose just to watch and take notes. It's up to you. Once everything is ready you'll sit at the table to taste all the dishes together with the chef.