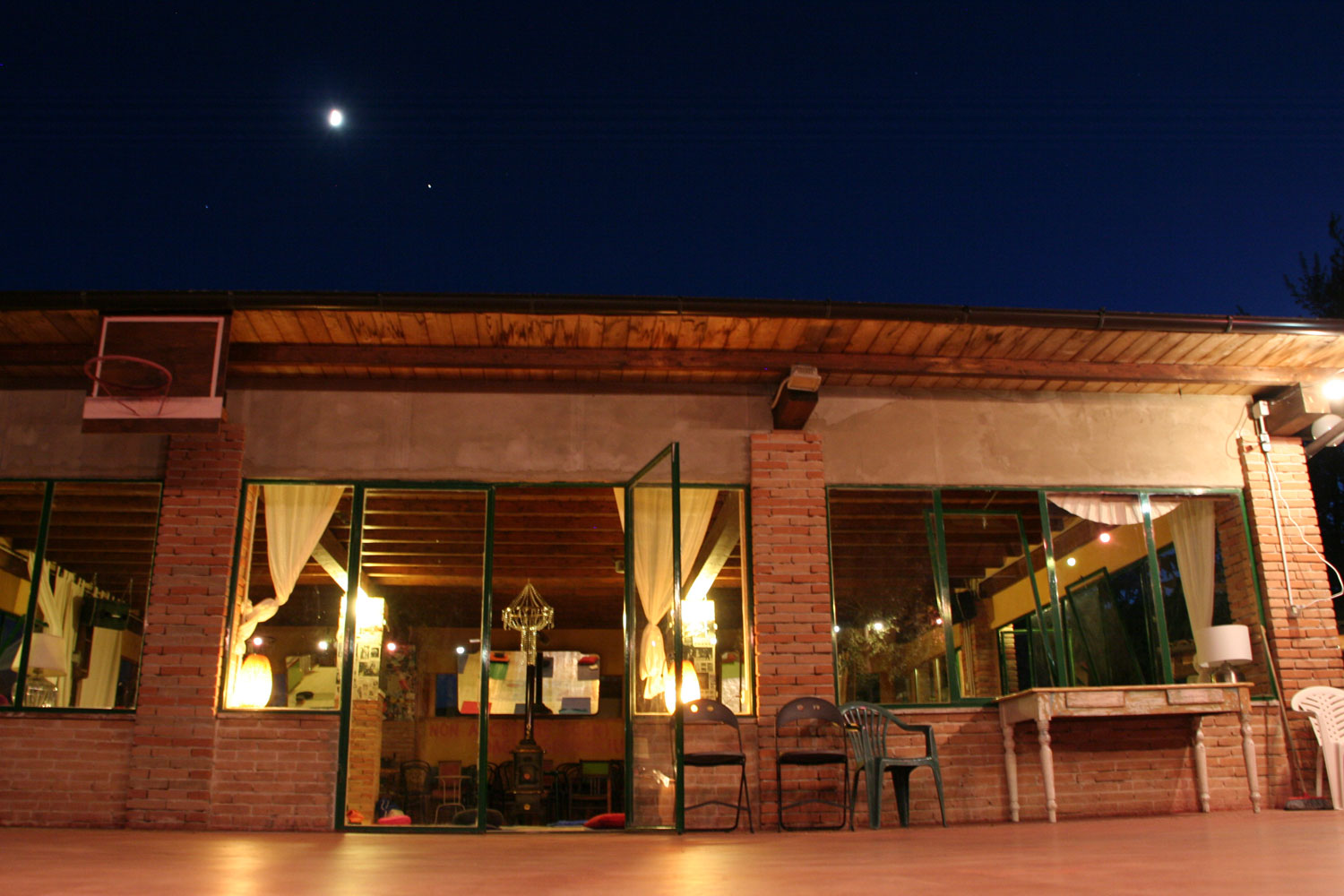 Seminar Rooms
The extensive grounds and all facilities on the estate are available for use during retreats, including the landscaped gardens, outdoor terraces, swimming pool, fruit trees, herbs and kitchen garden. A separate massage studio is also available for in-house massages and holistic treatments.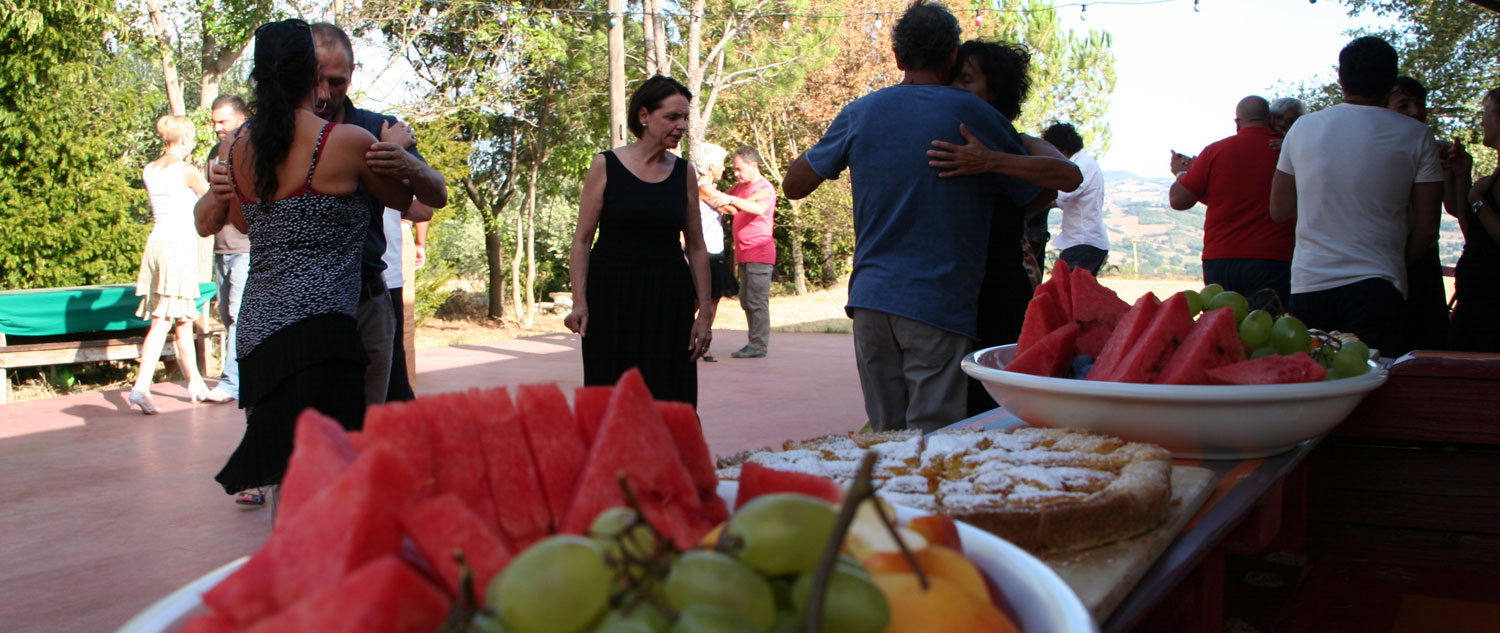 Tango, Yoga and meditation is practiced in several indoor and outdoor spaces, each with a unique atmosphere of peace and tranquillity for centering the mind and body.
The meeting rooms are equipped with hifi-systems. Other needed seminar materials such as flip chart, overhead projectors, massage tables and piano are available upon request. Additional equipment can be rented with advance notice.
Yoga room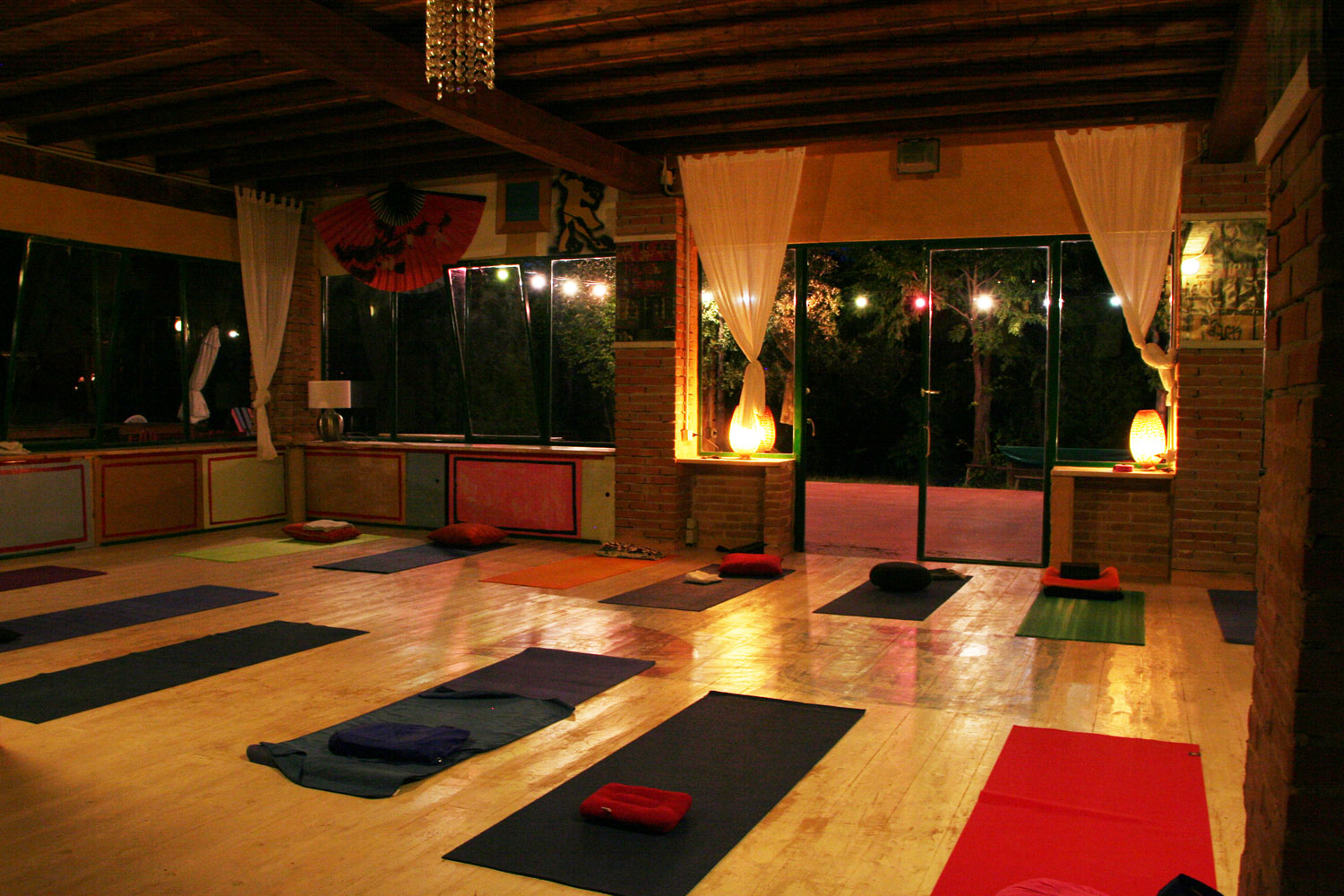 Spacious Studio
Independently situated lodging and meeting house. The studio can be rented independently or used as an annex for larger groups in the Pomorosso main buildings. Professionally designed and restored 100 square metre studio, which has a wooden floor, mirrors and a bathroom. It has heating for use in the cooler months.

The Buddha Hall
The free standing Buddha Hall & Milonga of 150 square metre has a wooden floor and beamed ceilings and large windows (6x2 m) all around with stunning views of the Italian landscape and the Sibillini Mountains. It allows for flexible usage. The southern vegetation in front of the large windows creates a unique atmosphere.
The Retreats Restaurant
We serve Italian lunches and dinners of characteristic regional fare and fresh local produce in the restaurant reserved just for guest. The rustic atmosphere of the restaurant forms the backdrop for the food that is well taken care of.
Outdoor Spaces & Open Sky
There are various locations on the Pomorosso grounds (meadows, terraces, woodlands, fireplaces) which are well suited for activities under the open sky.
Outdoor classes take place on our platform which is located in an oasis of green. It's a beautiful and serene environment, with dappled sunlight and the sound of birdsong all around.
Retreat Packages
Our retreats generally run for one week-end from Friday to Sundayor for a week, in July and August from Saturday to Saturday. For teachers and group leaders, we can help design retreat packages that offer the perfect balance between dedicated practice, relaxation, healthy eating and experiencing the local Italian culture.
Pure Wellness & Fun
Experience the best of Italy, the best of Yoga, the best of Tango, abundant Nature, inspiring surroundings and more...

Italian restaurant for guests
This is the link to the website dedicated exclusively to the Caravanserraglio agriturismo. We have been guesting people and organizing Cooking and Art Holiday Courses for the last 20 years, this is the link to the website dedicated to the Italy Art Tours and Cooking Holiday Courses. For a selection of Holiday Villas and Apartments with pool in Marche Italy visit our website Le Marche Holiday.

contact us at
info@pomorosso.it