The retreat is surrounded by a park with woods and fields and with spectacular views of the Sibillini Mountains. Follow this link to visit the accommodations website: Agriturismo Caravanserraglio in Marche Italy
There is a large swimming pool and wonderful nature, the orchard with organic fruits. In one phrase: the place breathes and lets you breathe. It is a magical place and ideal for doing retreats, courses or festivals.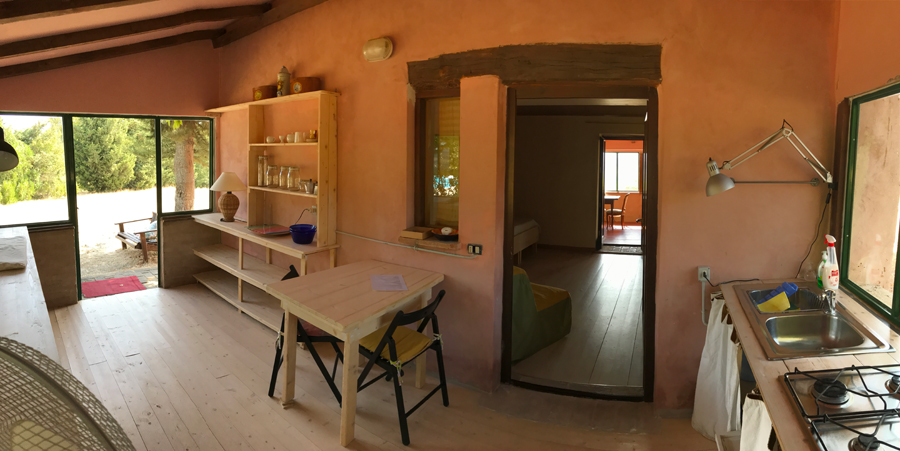 The studio has a wooden floor and large windows all around with stunning views of the Italian landscape. Next to that there is a platform in the gardens for doing practice in the open air.
There are several sitting rooms where you can relax. Find a shady corner to read in the beautiful garden, make a nice walk in the direct surroundings, or enjoy the pool with its stunning view of the vineyards in the valley below.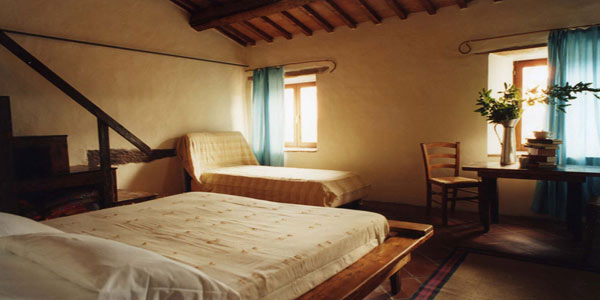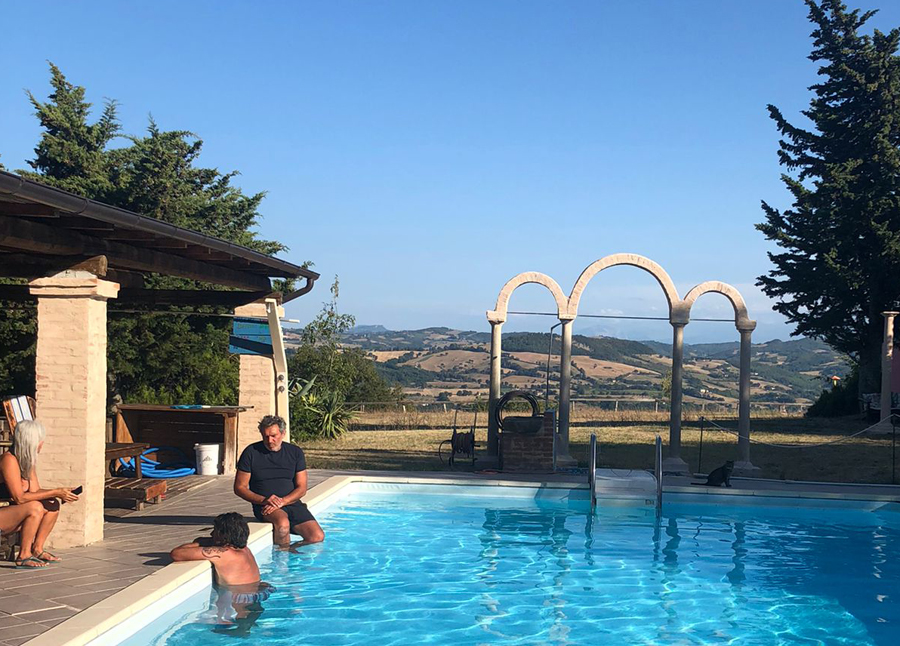 This is an ideal place for long walks far away from civilization. Next to that there are nearby villages and cities of artistic and cultural importance that are easy to reach by car. At a distance of only two kilometres lies Serrapetrona, a small mountain village that is famed for it's sparkling red wine (Vernaccia), for its pure and healthy water and clean air.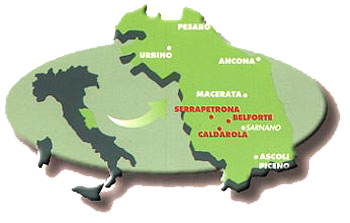 Tolentino, San Severino and Camerino, are lovely small cities to visit, mainly built during the Rennaissance. Macerata, the capital of the province, is twenty minutes by car. At Macerata you might want to visit the Arena Sferisterio where music concerts, operas, and ballets are performed by Italian and foreign artists of international fame. Also Macerata's big shoe marked on Wednesdays is worth visiting. In half an hour you can reach the Adriatic sea with it's beautiful beaches. In the hills along the coast you can take a walk at the Park of the Conero. The cities Assisi, Gubbio and Perugia are about two hours of distance by car. A visit to the holy city Loreto is absolutely to be recommended. For a sensation of the miracles of nature you can't miss to see Castalluccio di Norcia (a plateau with thousands of flowers in all the colours of the rainbow) and the stalactitic caves of Frassasi. Also by foot or by mountain bike you can reach places of fascinating beauty. We have some mountainbikes available.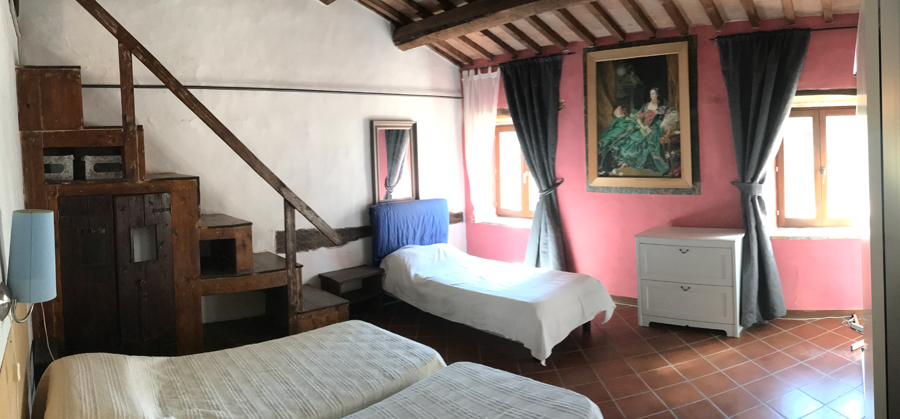 There are six stone build villas on the property. The villas and apartments are set on romantic spots in nature and have each a private garden with covered pergola where you can enjoy a cup of tea, a glass of wine, read or sunbathe. Accommodation is in double bedrooms and twins with private or shared bathrooms. Single travellers will be accommodated in twin rooms with another guest of the same gender. They may also opt to pay a supplement to have a twin or double room to themselves.

Retreat Accommodation Italy
Prices include:
Accommodation with breakfast and all meals
Fresh linen and towels
Pool and Solarium
free Wi-Fi
Daily tango/yoga classes)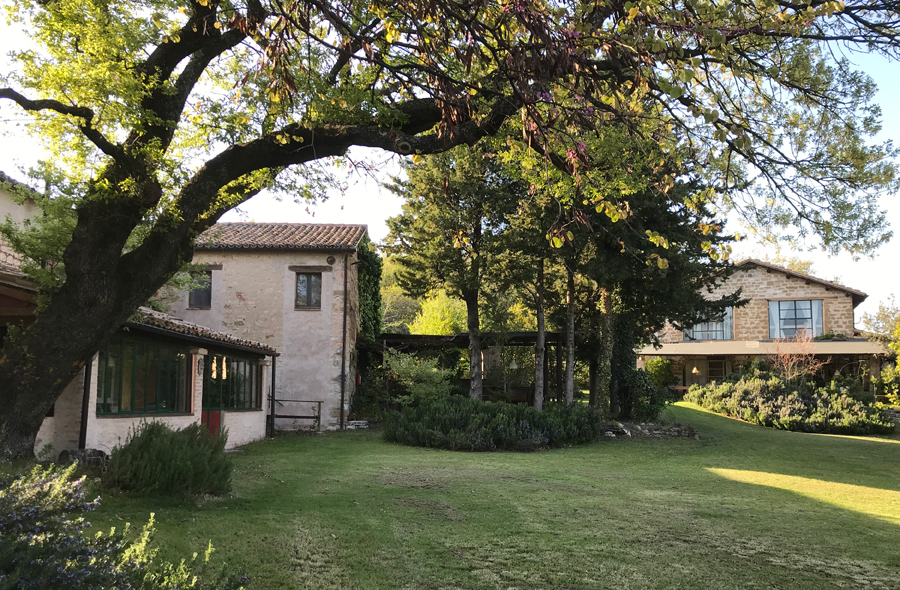 Prices do not include:
Flights or transfers
Insurance: all participants must be covered by their own travel insurance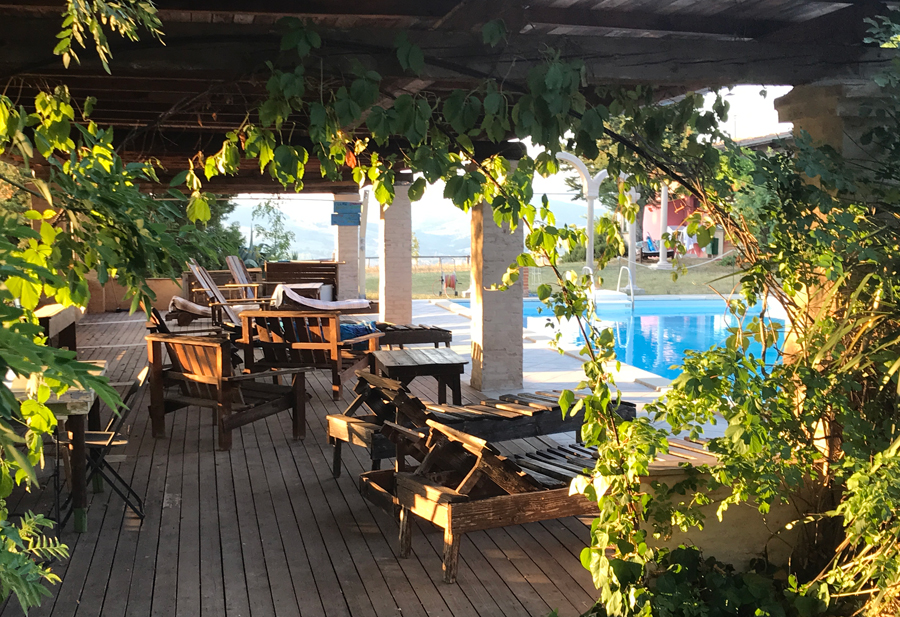 This is the link to the site where you will be hosted in the Marche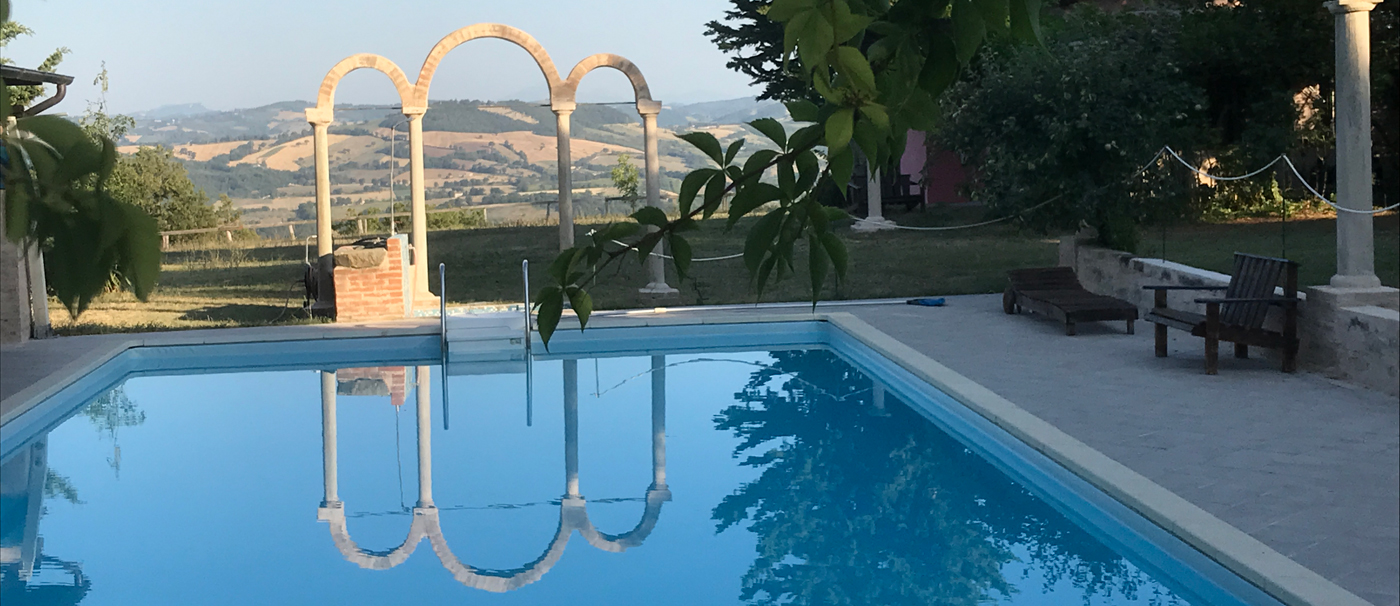 Experience the best of Italy, the best of Yoga, the best of Tango, abundant Nature, inspiring surroundings and more...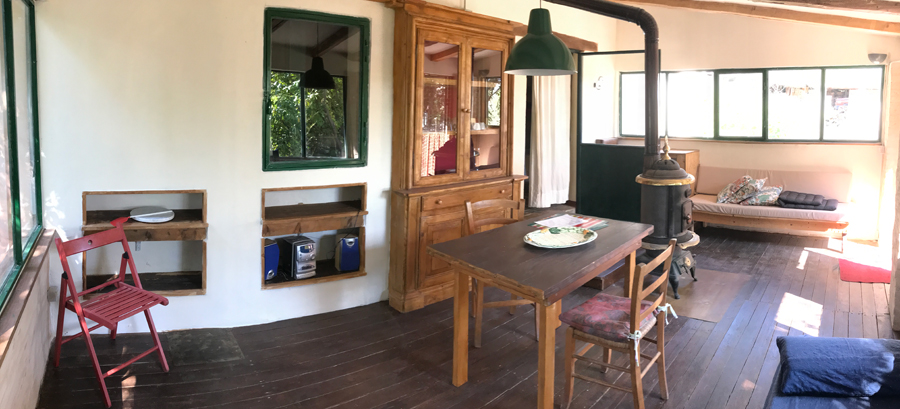 This is the link to the website dedicated exclusively to the Caravanserraglio agriturismo. We have been guesting people and organizing Cooking and Art Holiday Courses for the last 20 years,
Get in touch
If you'd like to speak to us, you can use our numbers.


Call us 0039 0733 908284


Mobile 0039 333 8492998

contact us at
info@pomorosso.it