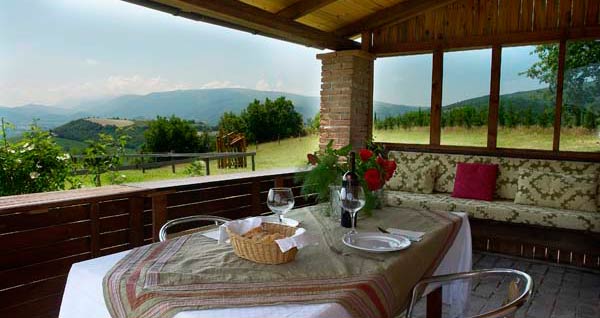 The retreat is a wonderful, magical place. It is surrounded by a park with woods and fields and with spectacular 300 degree views of the strolling hills and the Sibillini Mountains are the backdrop. Follow this link to visit the accommodations website: Agriturismo Caravanserraglio in Marche Italy
There is a large swimming pool and wonderful nature, the birds, oaks, cypresses, olive trees, grazing horses, the orchard with lovely fruits mainly apples, figs, pears, plums, apricots and cherries. In one phrase: the place breathes and lets you breathe. It is a magical place and ideal for doing retreats, courses or festivals.
The studio (150 m2) has a wooden floor and large windows (6x2 m) all around with stunning views of the Italian landscape. Next to that there is a platform in the gardens for doing practice in the open air.
There are several sitting rooms where you can relax. Find a shady corner to read in the beautiful garden, make a nice walk in the direct surroundings, or enjoy the pool with its stunning view of the vineyards in the valley below.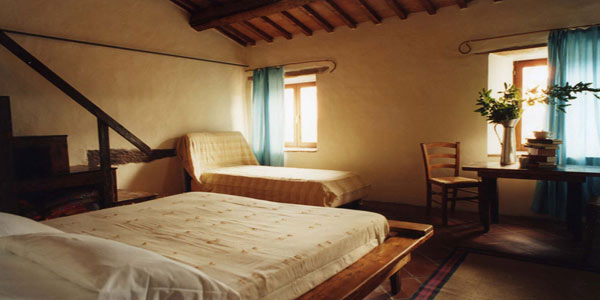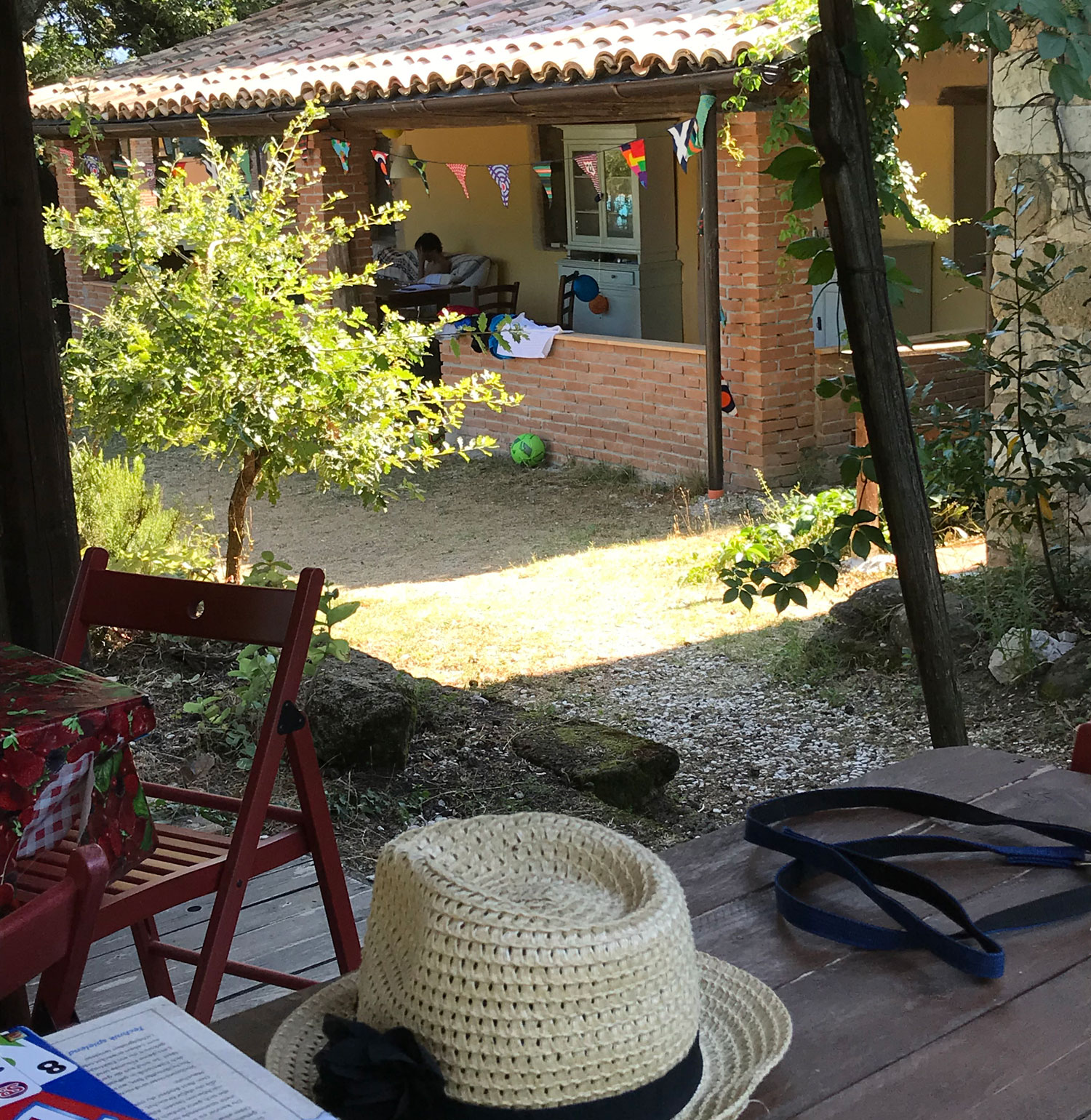 There are six stone build villas on the property. The villas and apartments are set on romantic spots in nature and have each a private garden with covered pergola where you can enjoy a cup of tea, a glass of wine, read or sunbathe. Accommodation is in double bedrooms and twins with private or shared bathrooms. Single travellers will be accommodated in twin rooms with another guest of the same gender. They may also opt to pay a supplement to have a twin or double room to themselves.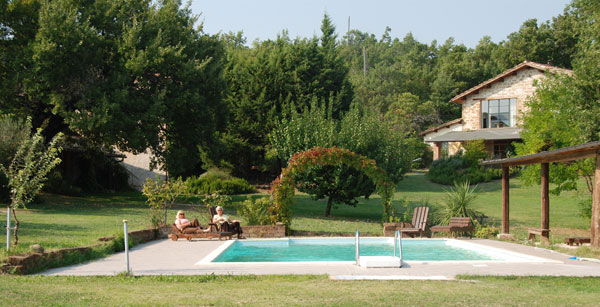 Retreat Accommodation Italy
Prices include:
Accommodation and breakfast
Pool and Solarium
free Wi-Fi
Daily tango/ yoga classes (Sunday - Friday)
All meals
Fresh linen and towels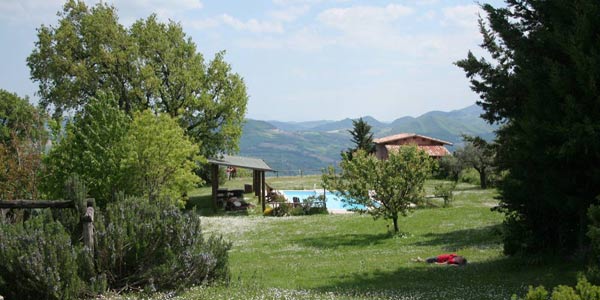 Prices do not include:
Flights or transfers
Insurance: all participants must be covered by their own travel insurance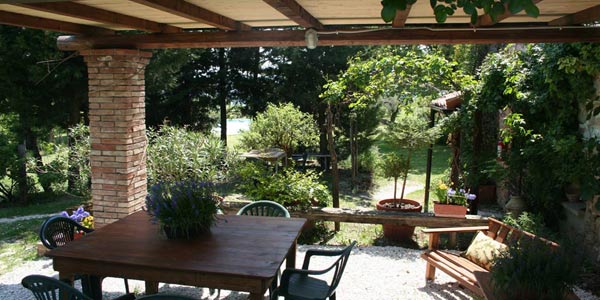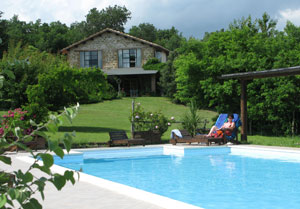 Experience the best of Italy, the best of Yoga, the best of Tango, abundant Nature, inspiring surroundings and more...
This is the link to the website dedicated exclusively to the Caravanserraglio agriturismo. We have been guesting people and organizing Cooking and Art Holiday Courses for the last 20 years, this is the link to the website dedicated to the Italy Art Tours and Cooking Holiday Courses. For a selection of Holiday Villas and Apartments with pool in Marche Italy visit our website Le Marche Holiday.
Get in touch
If you'd like to speak to us, you can use our numbers.


Call us 0039 0733 908284


Mobile 0039 333 8492998

contact us at
info@pomorosso.it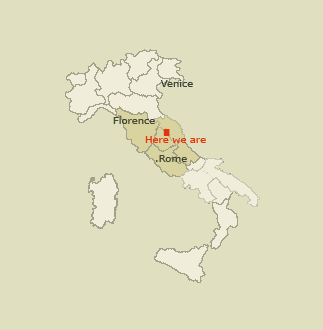 Dinner Partiies
If you and your friends are more than twenty we can organise private dinner parties with a live cooking show and your choice of music. In case of more than 35 participants, dinner will be standing only.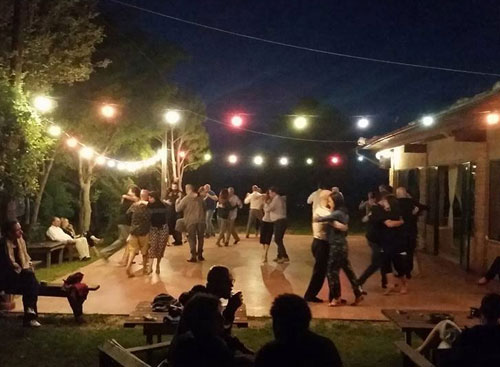 Tango kitchen supper club
We´re proud to invite you to taste real homemade food in our paradise in the heart of Italy. Try out this new way to go out, take a break and live a unique social experience in our place. So come and make our living room even more lively.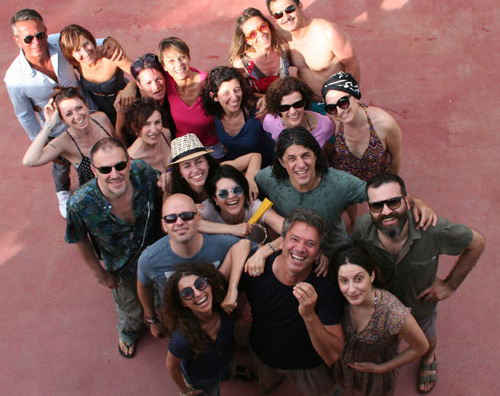 Cooking Classes
You don't need to be a Masterchef to join the class. During the evening a professional chef will show you how to cook the programmed meal. You can participate by helping the chef, cooking under his guidance, or choose just to watch and take notes. It's up to you. Once everything is ready you'll sit at the table to taste all the dishes together with the chef.