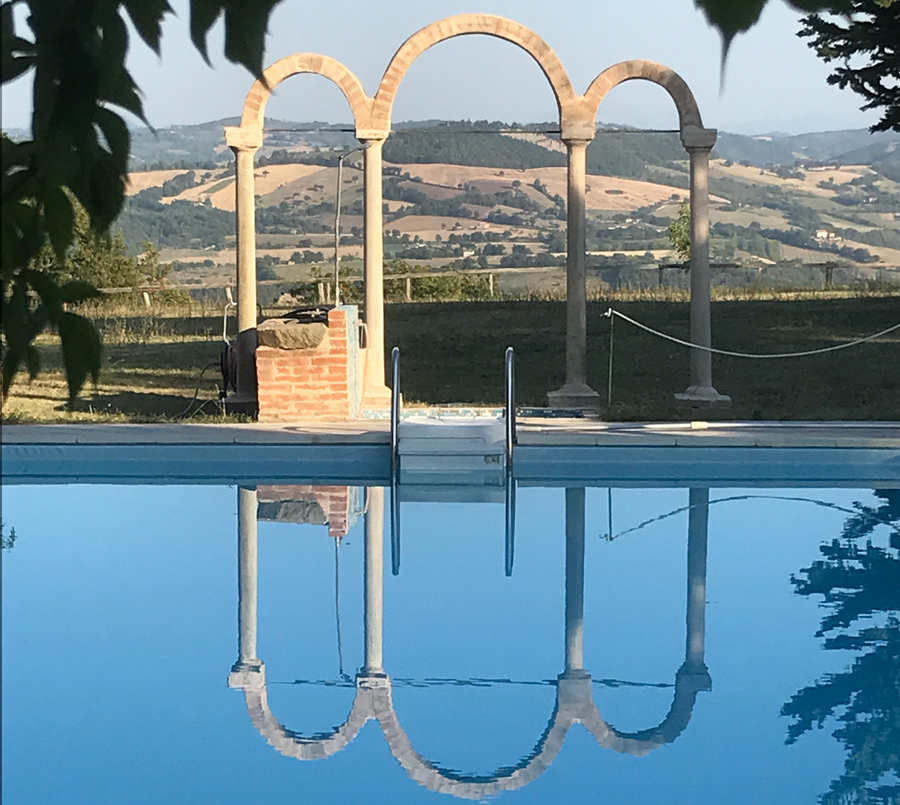 Tango, wines & food in Italy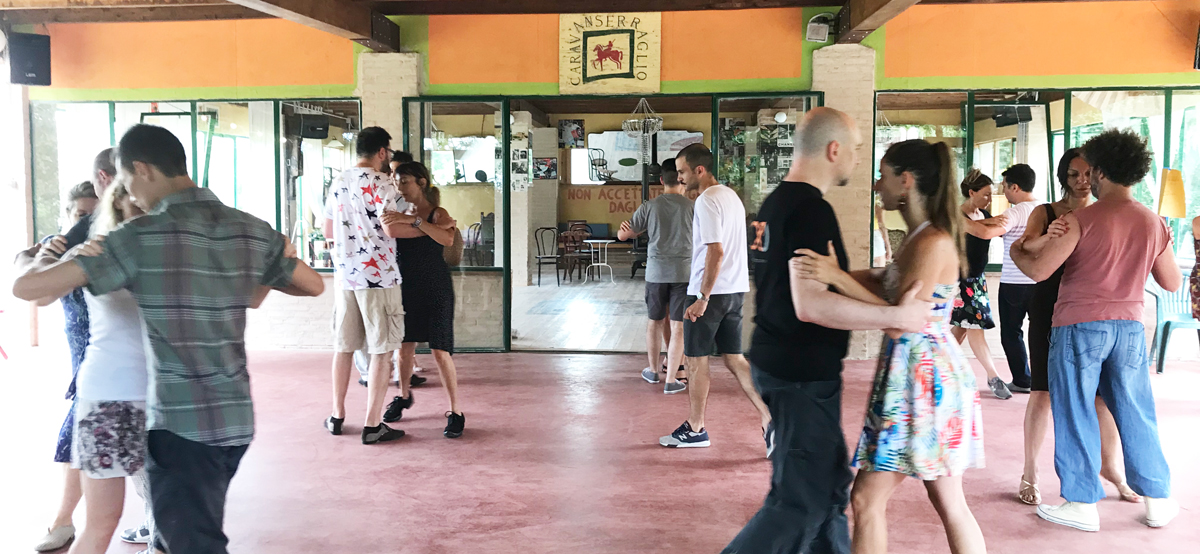 Daily lessons, practices and milongas, dancing all night, enjoying the sun at the pool in a relaxed and informal atmosphere, in a fantastic location with lots of fun and new friends.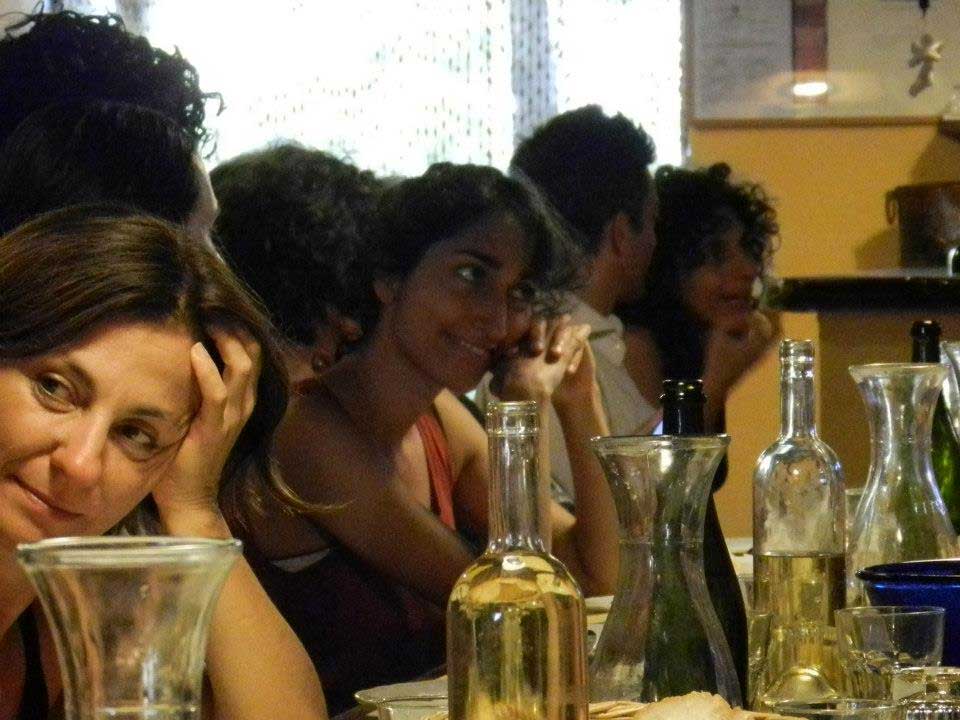 Tango Workshops

During the retreat there are tango & amp; yoga workshops for dancers. In the morning, usually after breakfast, everyone relaxes at the pool until the morning workshops. Lunch time is an occasion for celebration and socializing, food and wine are important elements here. The day then continues like lizards in the pool, with games of ping pong or table football until the afternoon workshops. The dinner is always very popular and then the milonga or the practices. Throughout the day the dance floor is available with music for private lessons or for practice.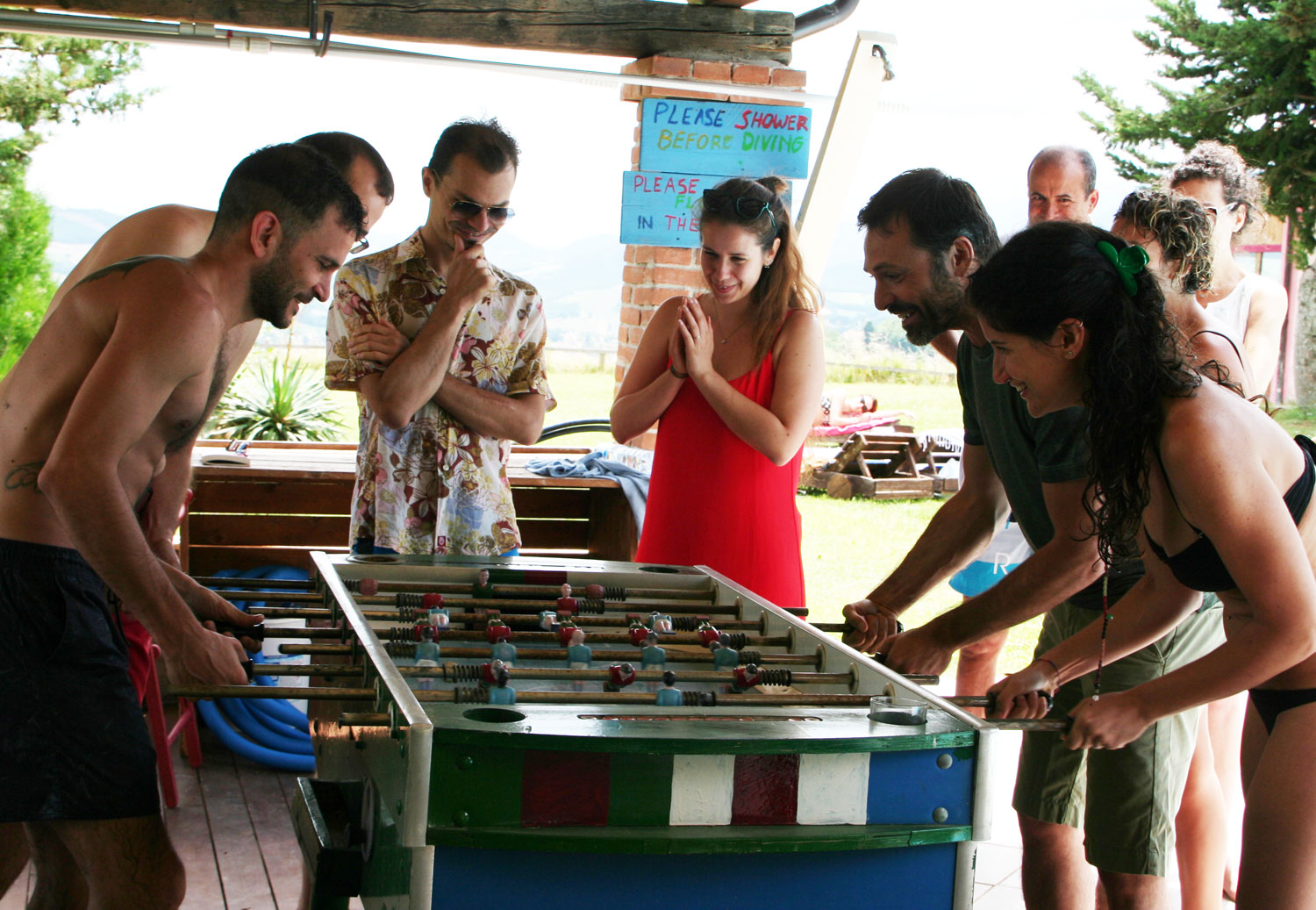 Dinner Partiies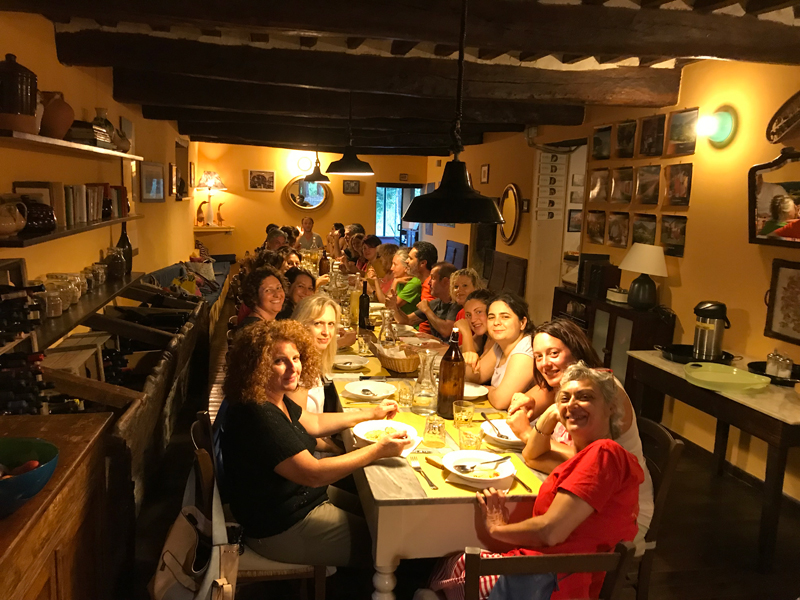 We organize private dinners for groups of 20 max 35 people, with table service in our restaurant, for groups of more than 35 people we organize a buffet service. At the same time, a cooking course can be organized on request for a limited number of 8/10 people. This is a formula usually adopted when a group of 8 people intend to take a cooking class in the afternoon and then invite friends, maximum 35 participants, to eat what has been prepared during the course. Dinners can be accompanied by tasting of Marche wines.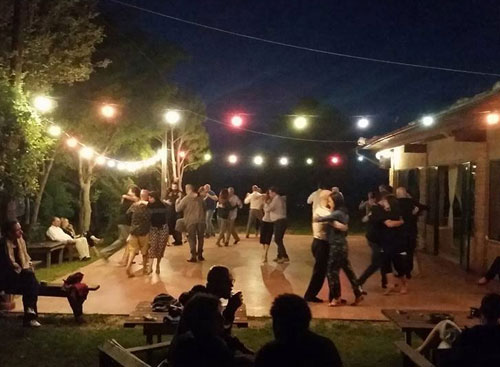 Dancing kitchen supper club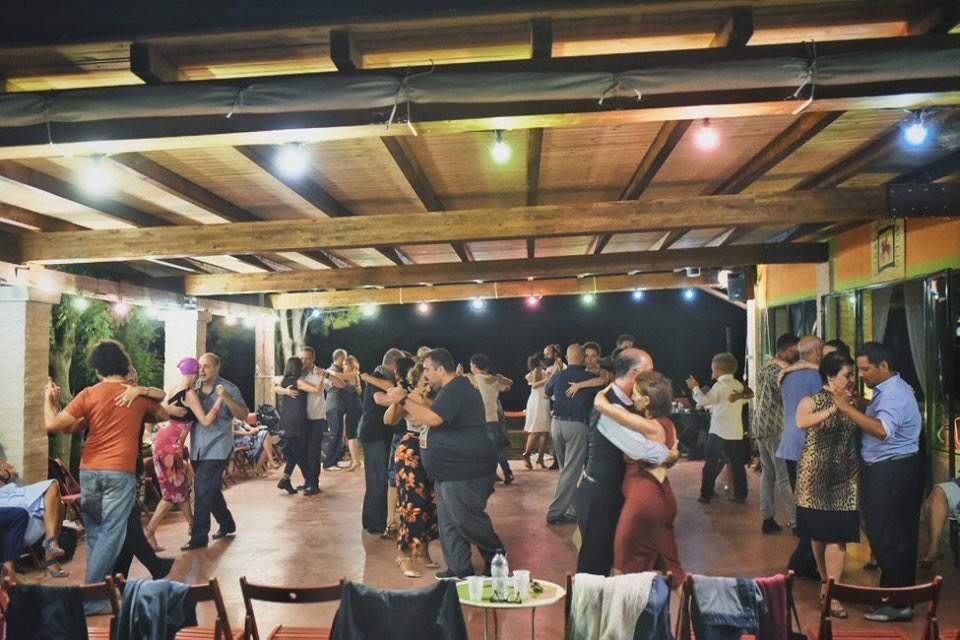 Try this new way to go out for dinner, taking a break and having a unique sharing experience. So come and turn a dinner night into a unique night, the dance floor and swimming pool are always available. We are proud to invite you to taste some real homemade food and made with love.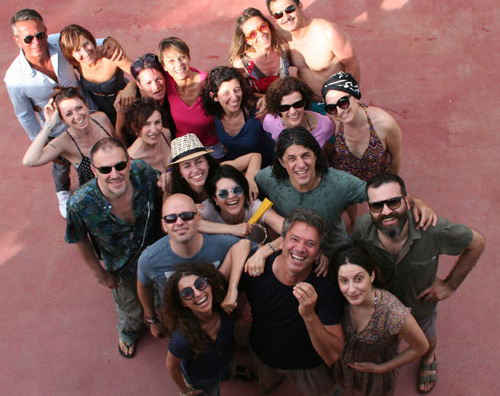 Cooking Classes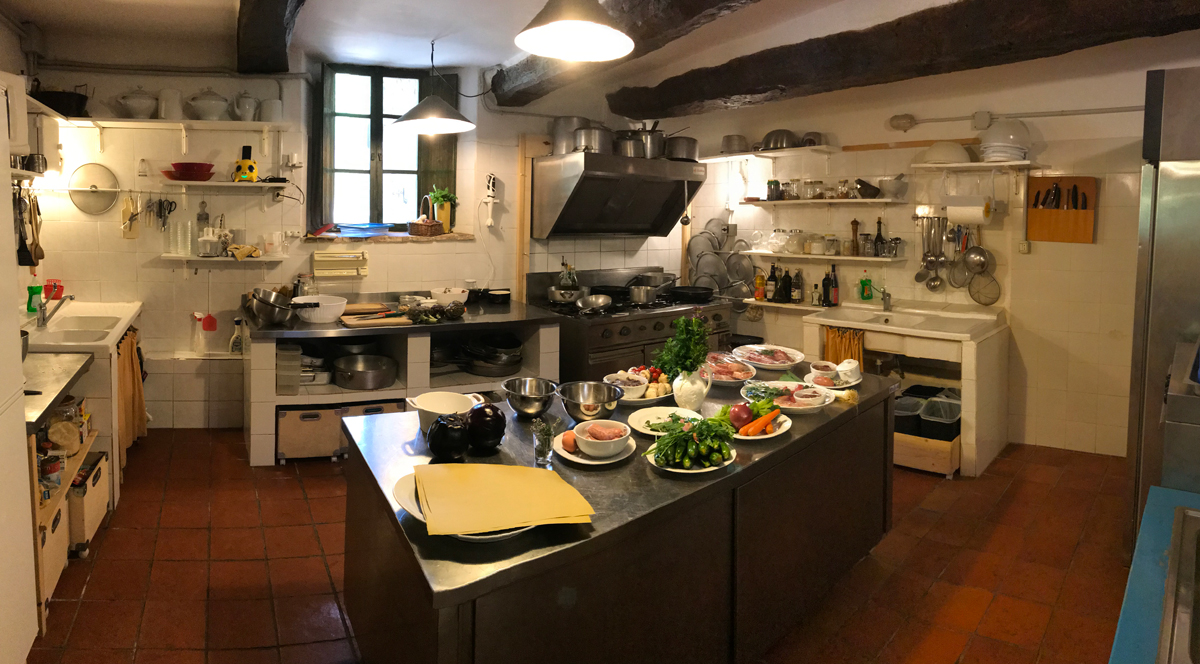 You don't need to be a Masterchef to join the class. During the evening a professional chef will show you how to cook the programmed meal. You can participate by helping the chef, cooking under his guidance, or choose just to watch and take notes. It's up to you. Once everything is ready you'll sit at the table to taste all the dishes together with the chef.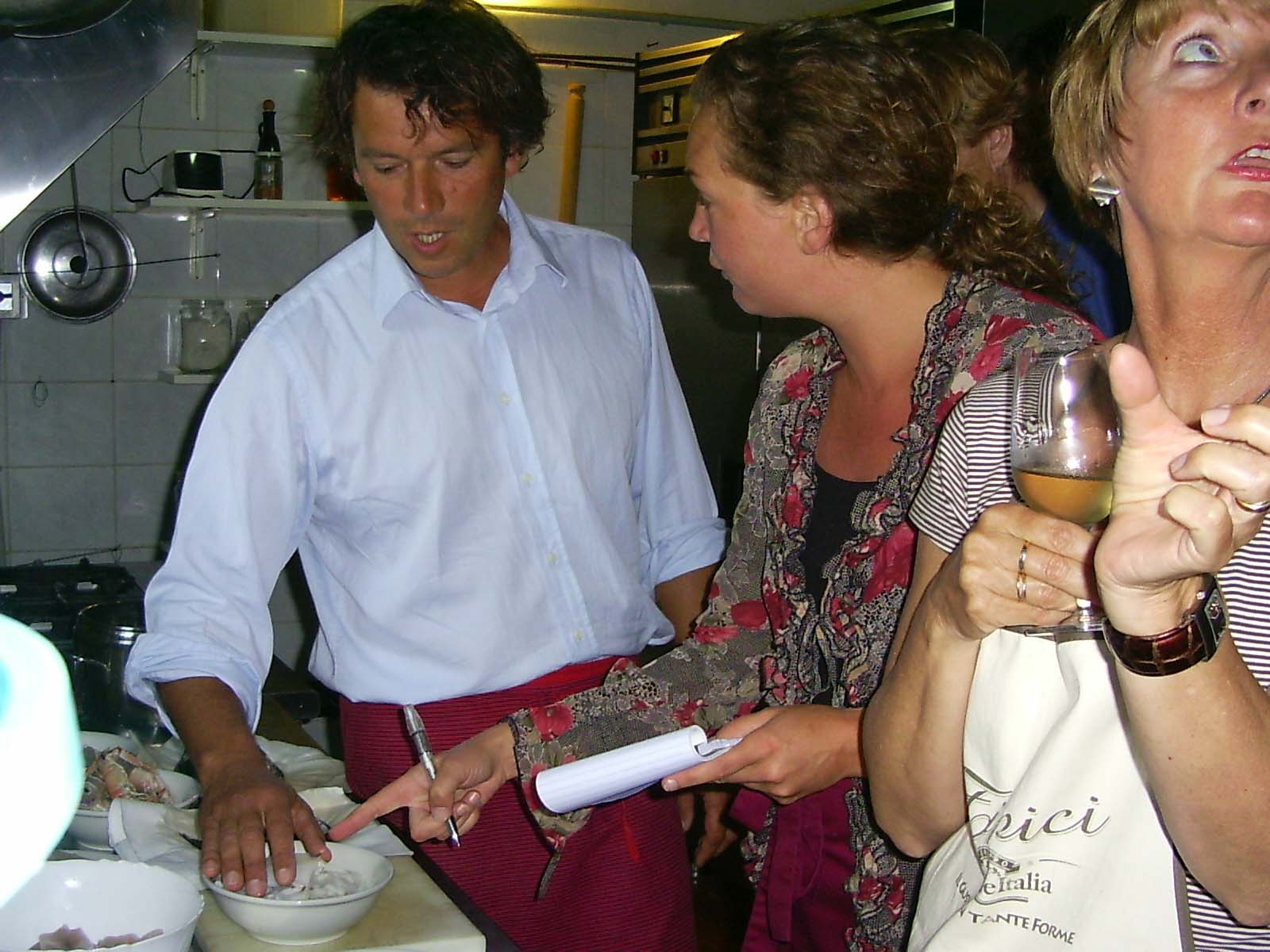 Silence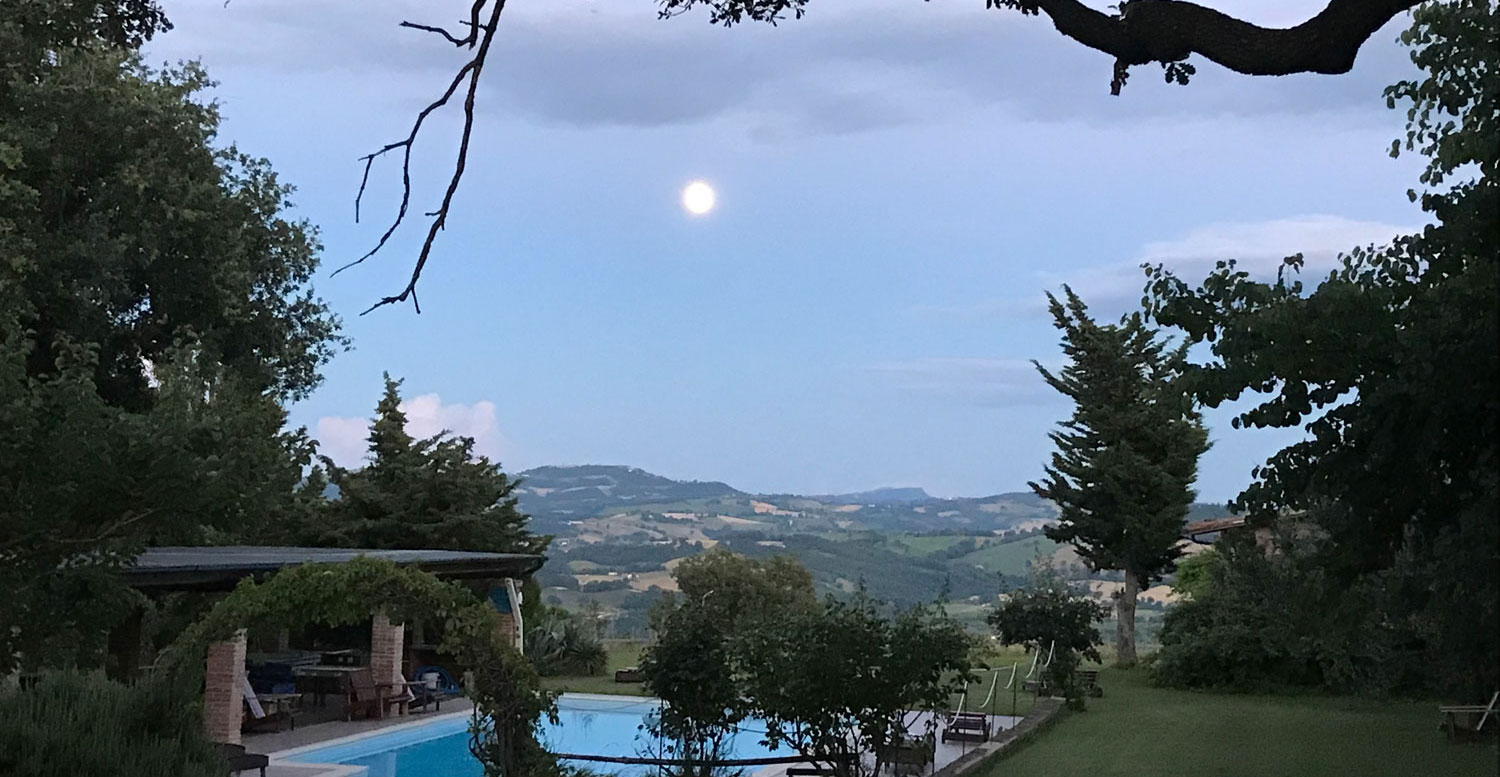 fool moon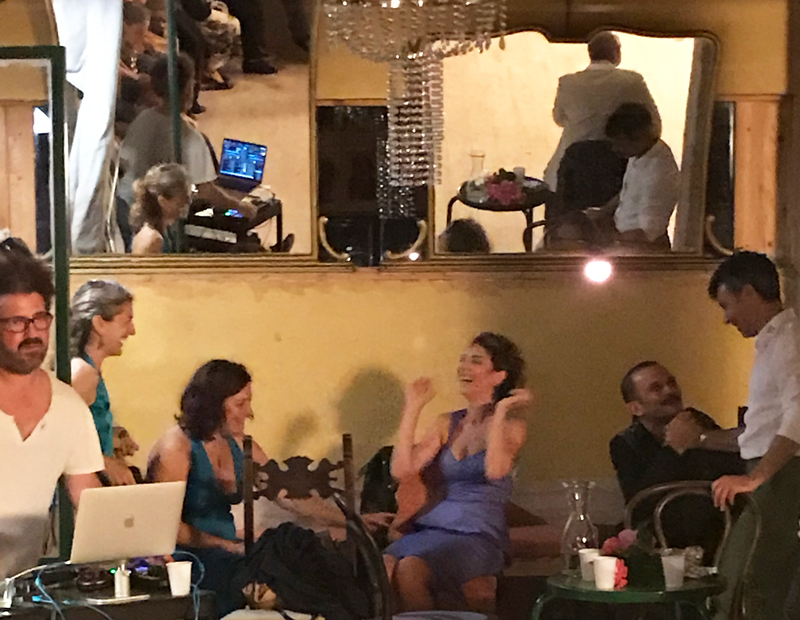 Milonga in the night
Tango&Food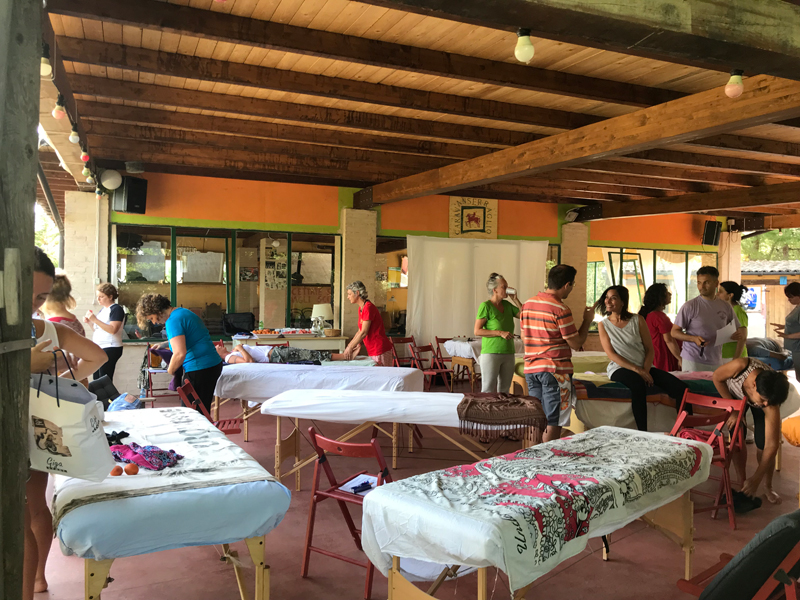 Massages retreat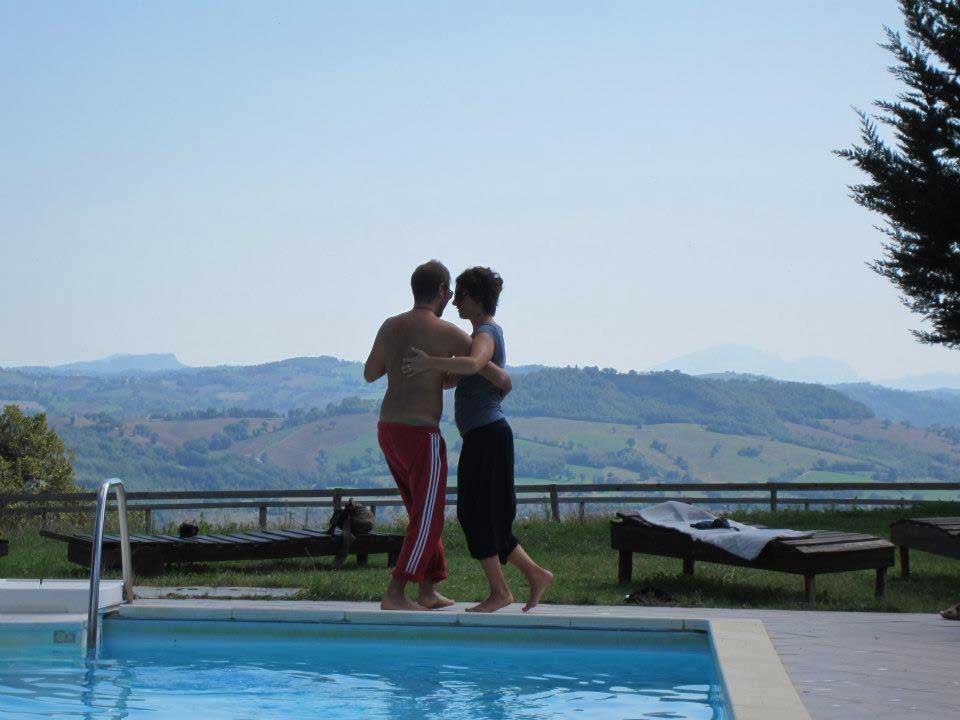 Dancing on top of a hill, under the stars, on a warm summer night, is something you must try. At the end of a winding path in a fairy-tale wood, lies our house and an outside dance floor. Around it a natural park with pool, corner with sofas and armchairs for meeting people, where you will always find a glass of wine better than coffee or tea. Scattered through the hill are some villas and apartments hidden in nature. The most beautiful of being here on the top of the hill, is to be in the middle of nature, with beautiful gardens, a large swimming pool and quiet places to sunbathe and relax. TANGO YOGA HOLIDAYS CALENDAR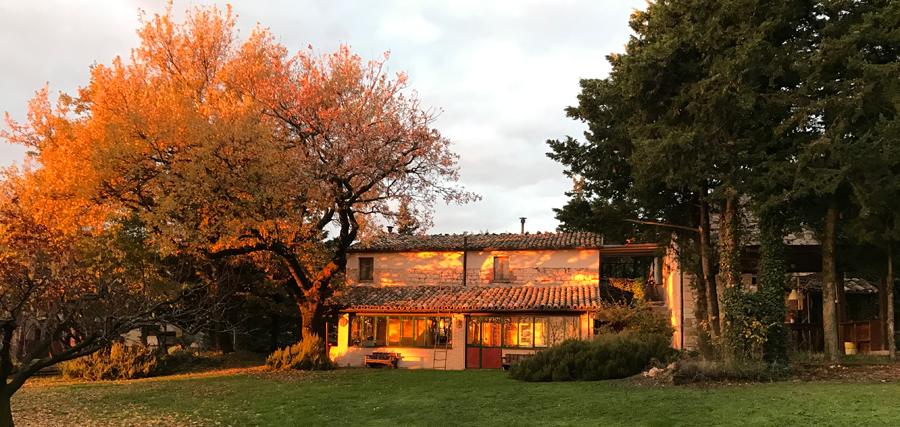 Would you like to come with your own group? We have designed a range of packages for group leaders.
Yoga & Dance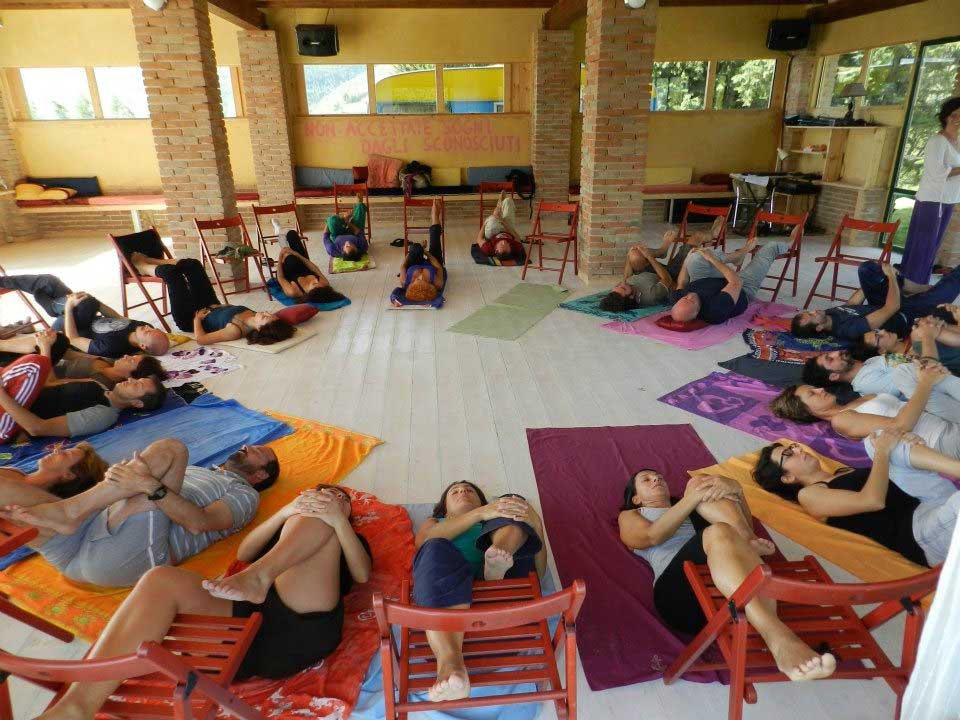 A dancing floor with a View!

We can say that our dance floor is unique with a 360 degree view of the Sibillini and the hills of the Marche. On this intimate and living dance floor we have hosted dancers from all over Europe, friends from Holland, Germany, Belgium, Denmark, Sweden, Norway, United Kingdom, Austria, Switzerland, France, Italy etc.
Pure Wellness & Fun
Experience the best of Italy, the best of Yoga, the best of Tango, abundant Nature, inspiring surroundings and more...

Our Team
We are hosts and we are happy to welcome you in our house with all the attention to detail, from food, to accommodation, to the care of green spaces to make your experience unique.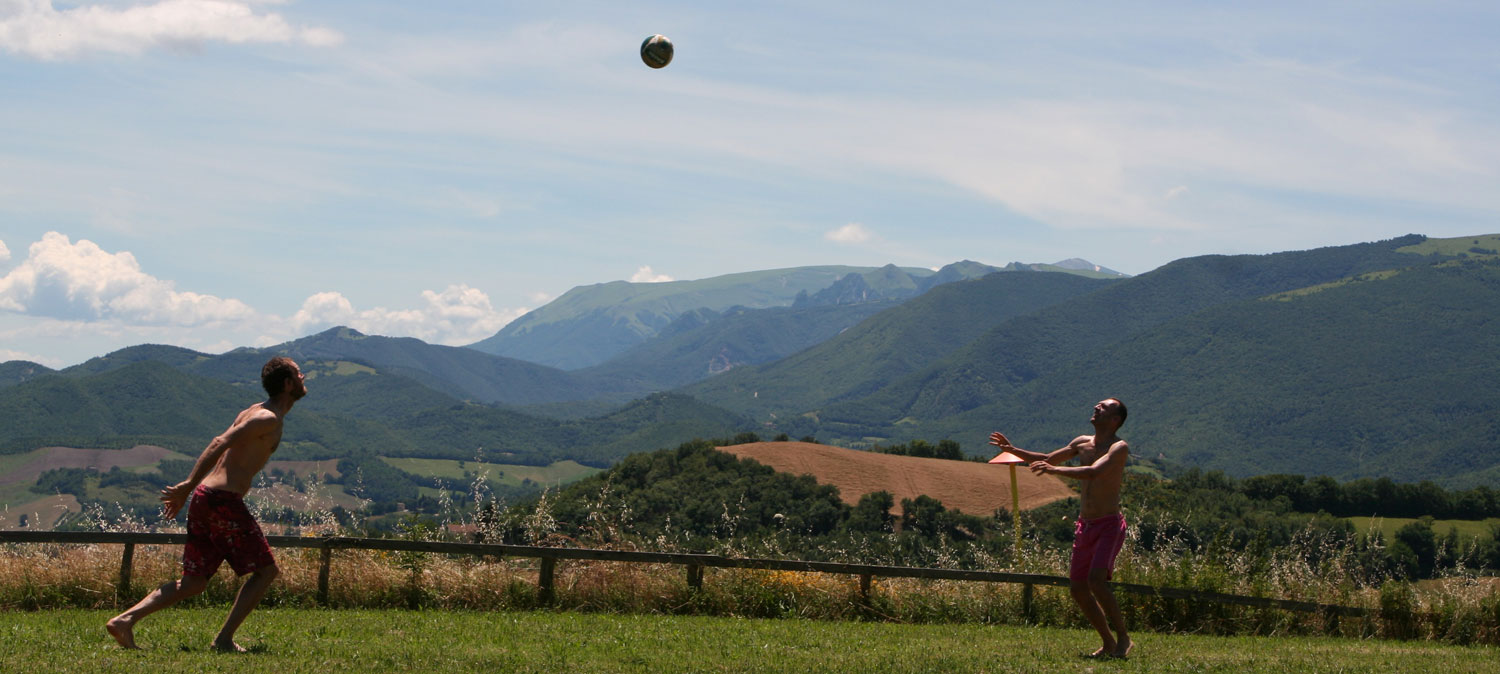 This is the link to the website dedicated exclusively to the Caravanserraglio agriturismo. We have been guesting people and organizing Cooking and Art Holiday Courses for the last 25 years.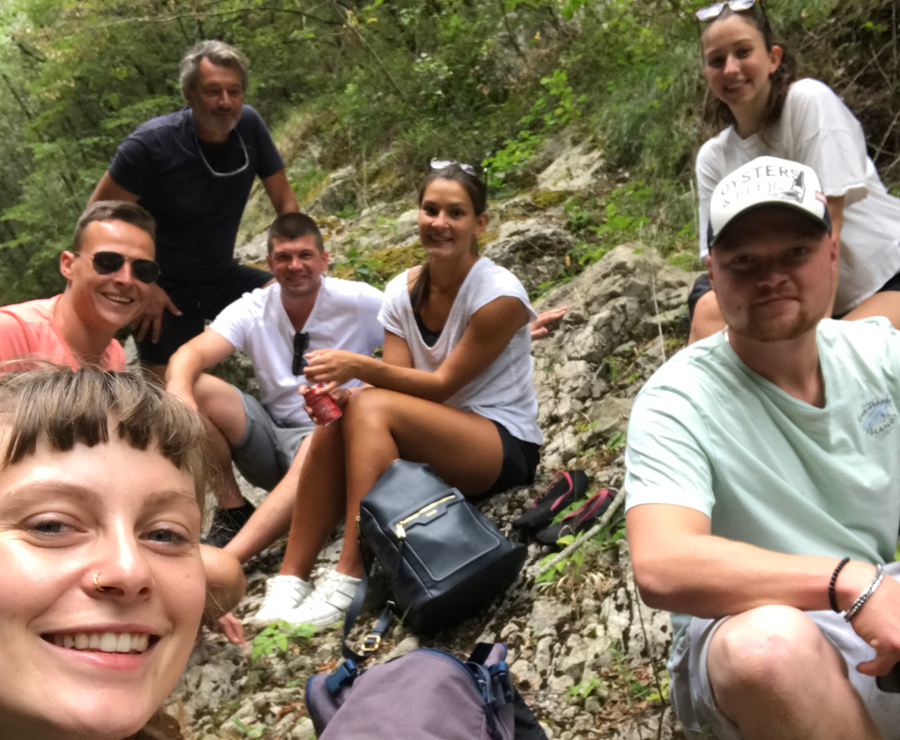 el paraíso del asador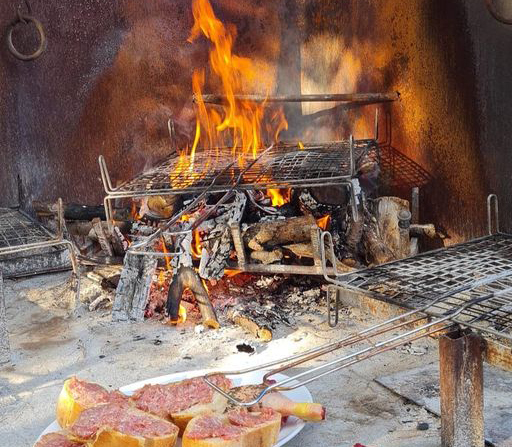 the barbecue for fantastic grills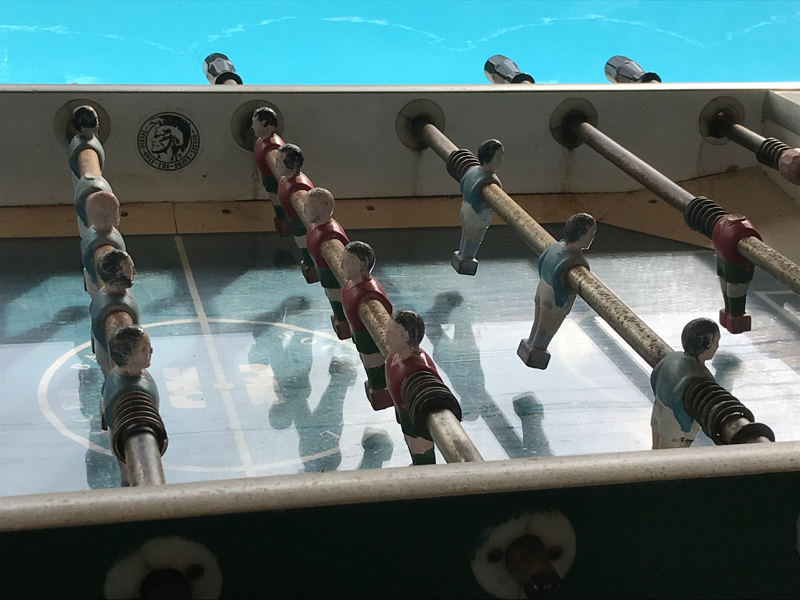 table football, the challenge continues ..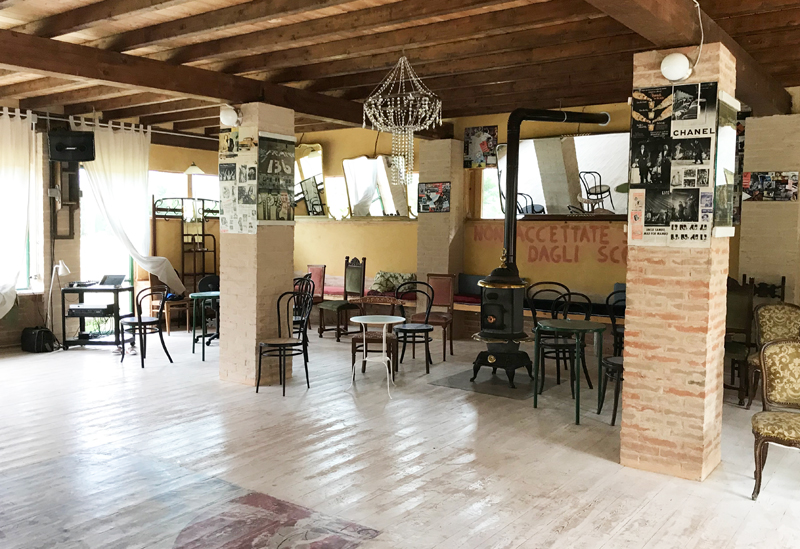 The dancing floor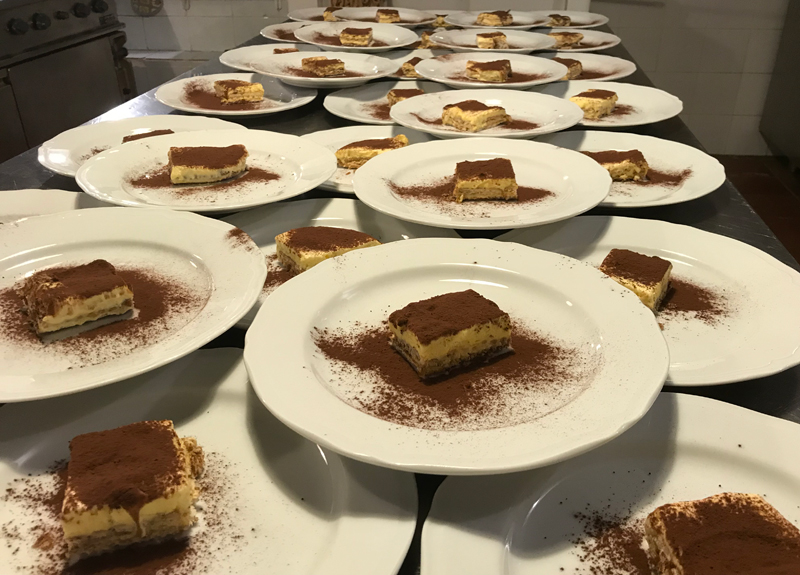 Tiramisu per tutti

contact us at
info@pomorosso.it