Tango Holidays at Italy's Original Retreat
A beautiful venue in the heart of Italy, with all comforts, wonderful studio with wooden floor and large windows all around with stunning views of the Italian landscape, large swimming pool (7x14m), restaurant with excellent kitchen and surrounded by a park with woods and fields and with spectacular 300 degree views of the strolling hills and the Sibillini Mountains.




Tango Workshops
During the week you have tango & yoga for dancers workshops, on mornings from 11-12.30 and on evenings from 18.30-20.30. Workshops start on Saturday evening and end on Saturday evening. After the evening workshop and the dinner there is milonga/salon dancing until late. In the afternoons, and during the all day you can use the dancefloor for private lessons or to practice.

Tango Weeks in Italy
Tangodancing under vineleaves in summernights. At the end of a winding path in a fairy-tale wood, lies our house and an outside dance floor. Around it are little terraces for meeting people, where you will always find coffee or tea. Scattered through the hill are some villas and apartments hidden in nature. The most beautiful of Caravanserraglio is to be in the middle of nature, with beautiful gardens, a large swimming pool and quiet places to sunbathe and relax.



TANGO YOGA HOLIDAYS CALENDAR

Would you like to come with you own group? We have designed a range of packages for group leaders.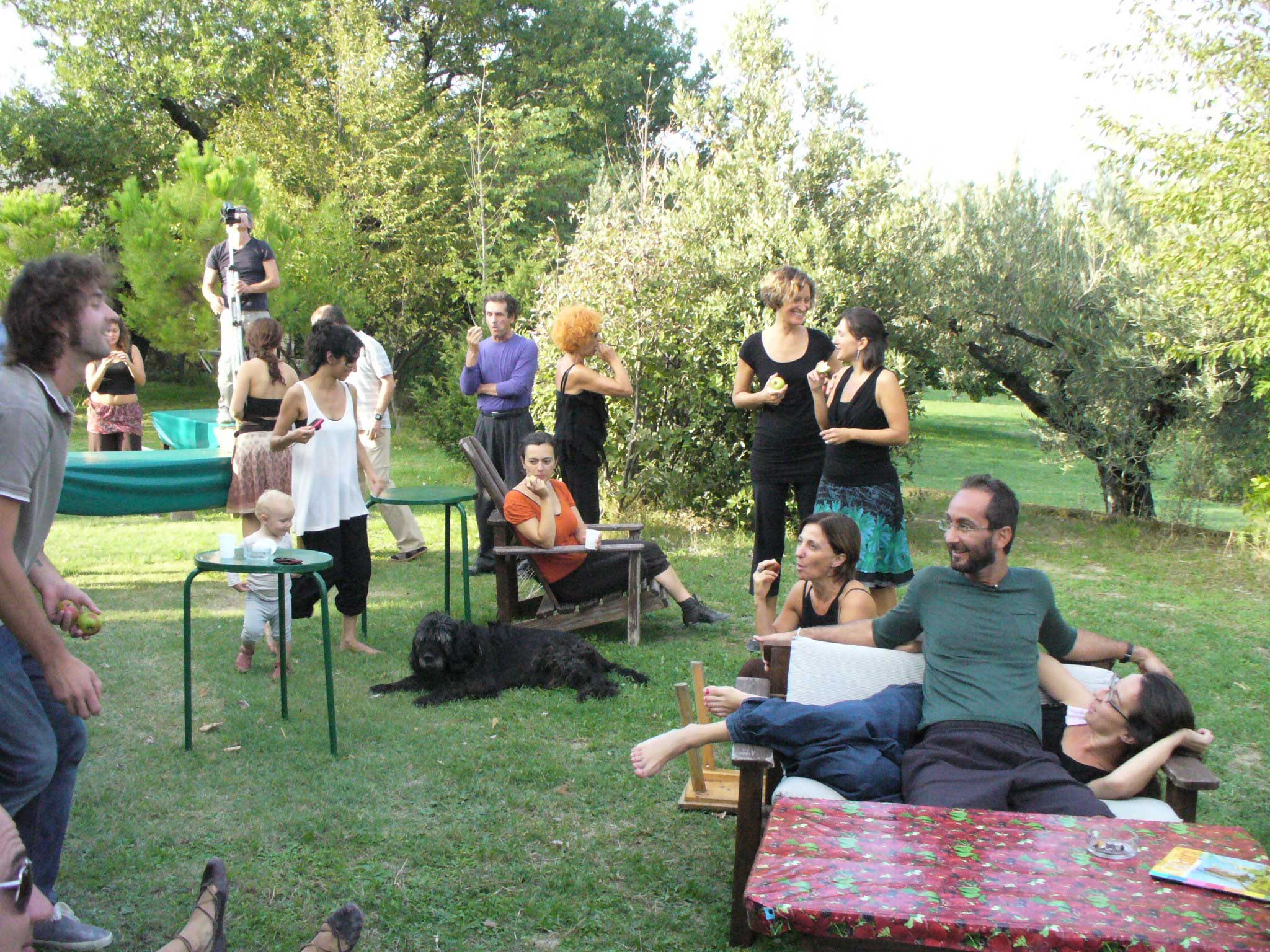 A Tango School with a View!
Next to the holiday villas lies a covered wooden dancefloor with a view on the Chienti valley and the the Sibillini Mountains on the backdrop. On this intimate, "living" dancefloor we can receive dancers (couples), mostly from Holland, Germany, Belgium, Denmark, Sweden, Norway, U.K., Austria, Switzerland, France, Italy etc. Because of the international character of our tangoweeks, workshops are mostly english spoken.



Special in these tangoweeks is, that you have 10 lessons with the same teachers, so they can realy build up their lessons in a week and get in contact with you.




Pure Wellness & Fun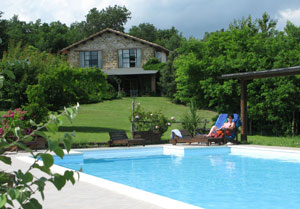 Experience the best of Italy, the best of Yoga, the best of Tango, abundant Nature, inspiring surroundings and more...
Our Team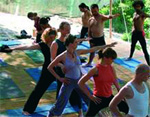 Our team of international and local staff provide the very best in yoga classes, tango lessons, cooking courses, delicious Italian food, activities, nature excursions, art and many more activities, plus you'll have time to relax, swim and soak-up the atmosphere of Italian life.
What our guests say



"

It is difficult to convey to others how great this stay was, your generosity and hospitality were beyond our expectations, thanks!

"

.



This is the link to the website dedicated exclusively to the Caravanserraglio agriturismo. We have been guesting people and organizing Cooking and Art Holiday Courses for the last 10 years, this is the link to the website dedicated to the Italy Art Tours and Cooking Holiday Courses. For a selection of Holiday Villas and Apartments with pool in Marche Italy visit our website Le Marche Holiday.

contact us at info@pomorosso.it